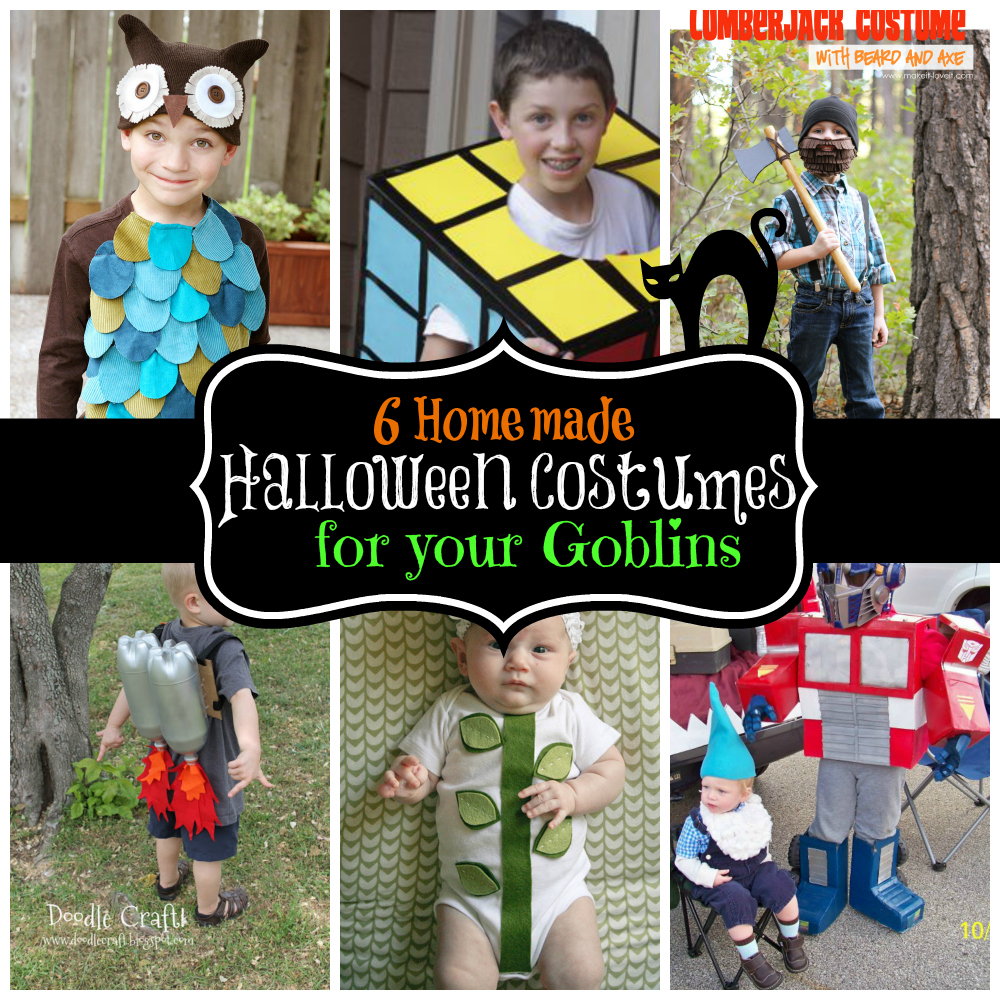 Are you racking your brain trying to figure out what your little Goblins are going to be for Halloween? Here are a few of my favorite homemade costumes that you, yes you, can make at home with your littles. These costumes will not break your budget either!  So go ahead and take a day to enjoy some crafting with your family, and make some of these really creative costumes together. My Pinterest board inspiration.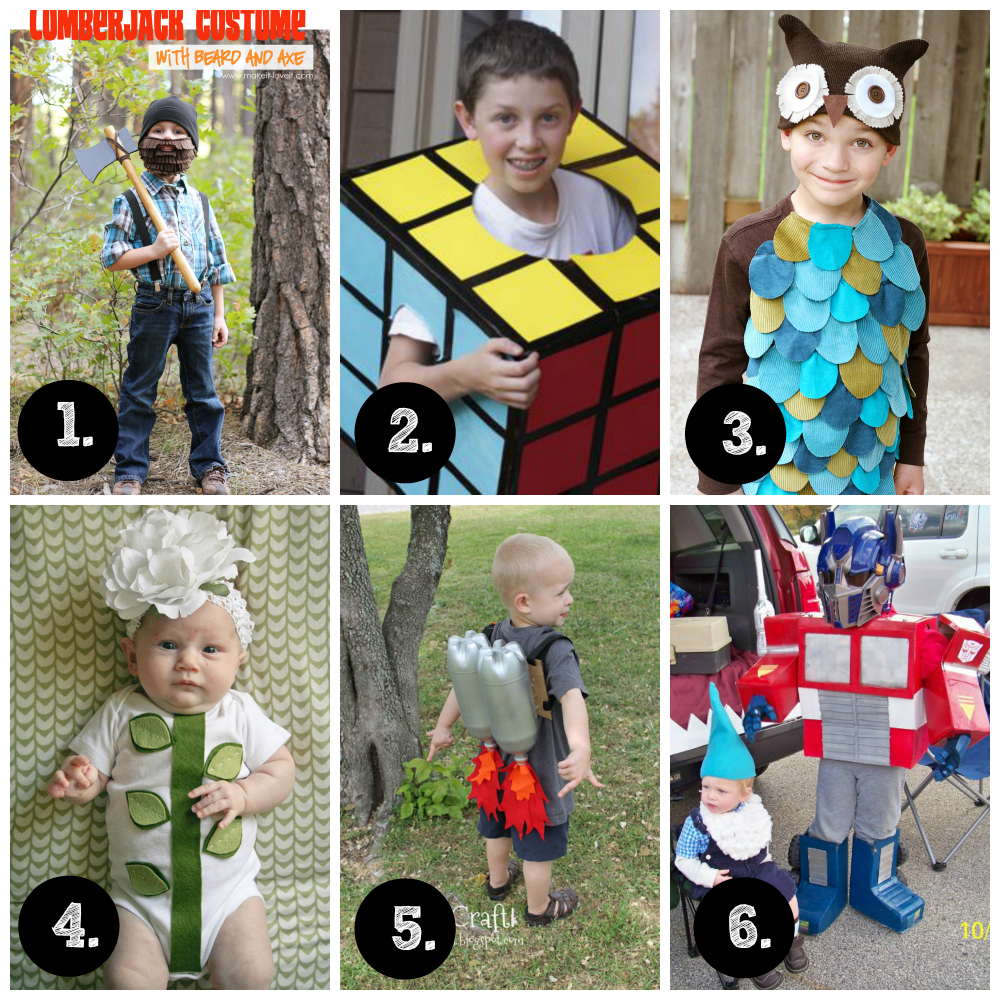 1.  Lumberjack costume from Make it & Love it 
2. Rubik's Cube Tutorial from Design Mom
3.  Owl Costume Tutorial from Fiskars
4. Baby Flower Onesie Tutorial from Wish Cake
5.  Rocket-man Tutorial from Doodlecraft
6. Transformer and  Gnome:  My cousin and his family made these super cute costumes.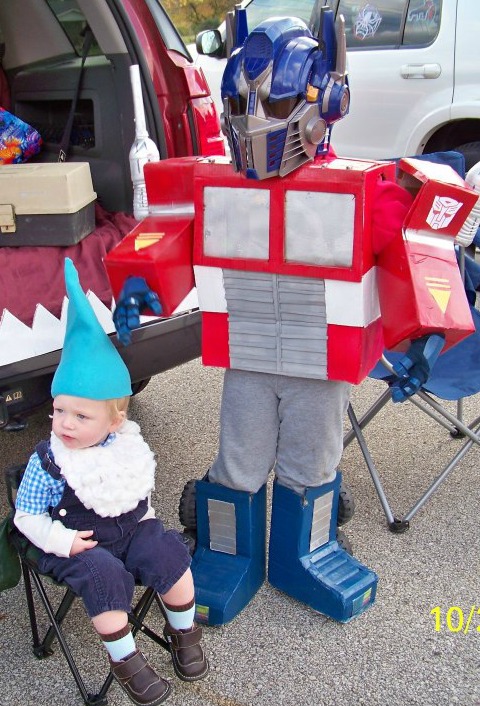 So which costumes are you going to make with your kiddos?  
Visit my board on Pinterest for more ideas!