I have had more than a few people ask me why we homeschool, I wish I had a clear precise answer, but it's not that easy.  You see, I have many reasons that change all the time, some are very personal, some political, and some religious.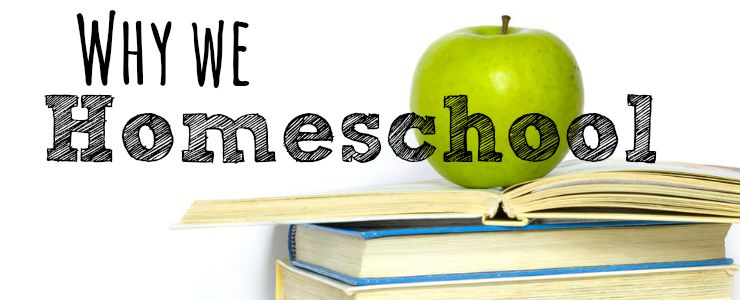 I remember the first time I thought about homeschooling, I thought I was crazy. Yes, crazy! I knew though that this was put on my heart for a reason, I just didn't know the exact reason yet. When I approached my husband with the idea he was surprised that I was even thinking about it, but he understood.
You see, my husband had cancer and we learned very quickly that life is short.
I had a sick feeling every time I put my kids on the bus knowing I would be away from them for hours a day, and that was way too long for me to not be with them. I wanted all of the time I had to be with them, so homeschooling made sense. But we still hadn't pulled them from school yet.
The day I pulled them from school was much sooner than I thought it would be. I had thought about letting them finish their year out and start fresh at home the next year.
That didn't happen.
My husband had just went into remission from a very hard chemo therapy and radiation regimen and he was still recovering. We needed a get away to just be together as a family and just love each other. We had just went through one of the toughest things we will ever go through as a family and we needed peace and rest.
I approached my children's elementary school at the time and told them that my children would be missing 3 days. The district that we are in allows you to take days off if you can prove they will be educational. I was going to do field trip visits to museums, aquariums, and more,  I thought for sure this would get approved with no problem. My children would write their papers and they would be excused. This administration knew what we had just been through as a family, but let's just say they were not as supportive as you would want your child's school to be.
I was denied the excused days!
The principle was difficult to speak with and did not want to hear what I had to say. She was snotty to the highest degree.
That was the moment I knew they were being pulled from school.
No one was going to tell me when and where, or if I could and couldn't take MY kids.
No one.
No school. No district. No truancy court. Nobody.
Went on our trip and they were pulled as soon as we got back. My husband and I decided what we were going to do with our kids, not a government institution that was seriously flawed.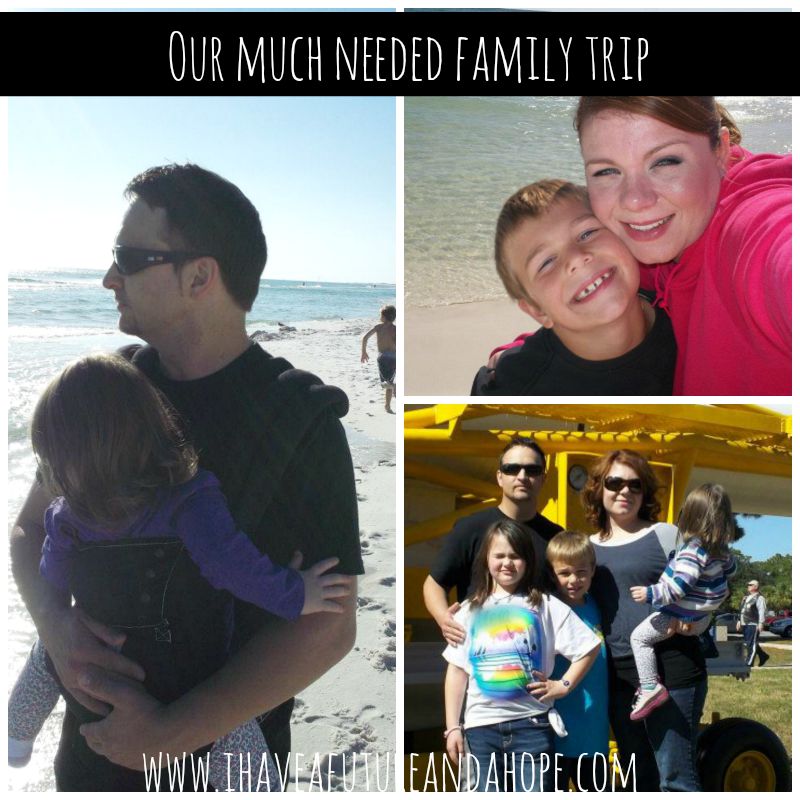 They acted like they owned my children and it made me sick.
Sick.
We tried school again sometime later because my kids were thinking they wanted to go back. So I agreed for a short period of time, but when the Sandy Hook shootings happened they never went back after that day.
I never want to take any chance with my babies lives, ever. You may think I am a bit dramatic but that's okay, I might be, but I know my kids are safe at home with me and that is all that matters.
There are many other reasons why we homeschool as well, I wanted my children to learn from a christian perspective, learn about sex from me, and learn at their pace so they wouldn't be left behind.
You see, it really doesn't matter all the reasons why we chose to homeschool, but when God tells you to do something you do it.
God put it on my heart and I listened. My reasons for homeschooling are nothing compared to His reasons, and one day I will know exactly what those reasons are, until that day though I will journey on and teach my children the best that know how.
Does this mean all my days are peaceful and fun, or that a sacrifice of money and time are easy? No.
I do know that God will bless my family for listening to His call and acting on it.
But as for you, be strong and courageous, for your work will be rewarded. - 2 Chronicles 15:7
Why do you homeschool, or why have you thought about it?