I am excited this year to link up with iHomeschool Network for a 5 Days of Christmas Hopscotch!  If you are not sure what a blog hopscotch is don't worry I'll explain it all to you right here. I will be sharing 5 Days of Family Christmas Traditions.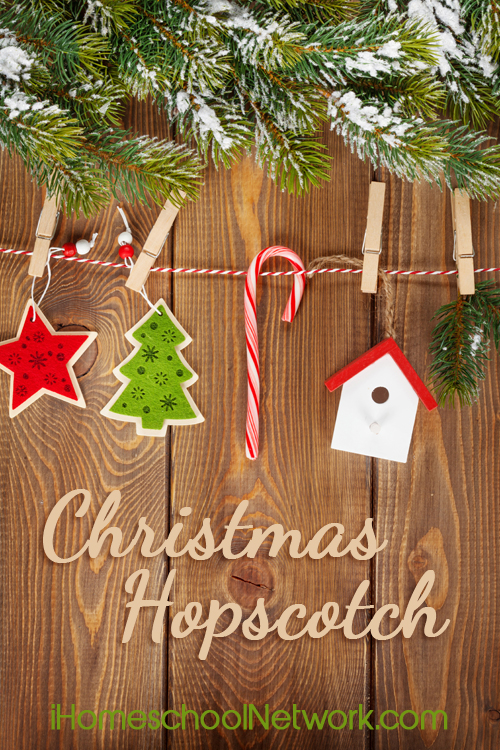 The  5 Days of Christmas Hopscotch will link iHomeschool Network bloggers together to share post that they write all about Christmas. I will start with my posts on this page that will be added each of the 5 days for you to read. Just check back here everyday for the new post, then there will be links to other iHomeschool Network bloggers at the bottom of this page for you to click and read their posts they add each day.
This is a fun and easy way to find posts related to a common topic in one place. I hope you enjoy this hopscotch as much as I do.
I will be sharing about 5 Days of Christmas Family Traditions that my family shares in each year. Some of these posts may pertain to my local area, but you more than likely will have some of these same activities in your community.
Have a great Christmas!
Day 1: Handmade Christmas Tree Cinnamon Ornaments - November 16
Day 2: Christmas Lights around Kentucky - November 17
Day 3: Favorite Christmas Cookie Recipe - November 18
Day 4: Christmas Eve Box Tradition - November 19
Day 5: Favorite Family Get-Together Recipes at Christmas - November 20