If you have homeschooled for any period of time I am sure you have heard of 
Apologia Educational Ministries, 
Apologia is our favorite science curriculum that we use in our studies. The wonderful creators of this beloved science curriculum has now created an 
Exploring Creation Field Trip Journal
that I get to review!  When I found out that my family was going to review this journal we couldn't wait until our mail lady drove up and honked her horn for us to come out and get it.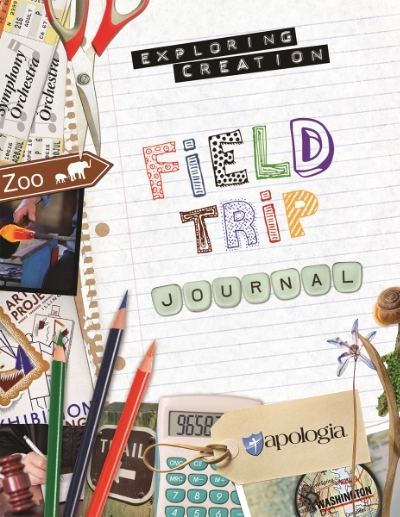 When I opened the envelope and took the journal out I was impressed at the quality of the journal.  The quality of the paper in the The Exploring Creation Field Trip Journal is exceptional, the pages are not too thin and would not tear or rip easily. It is perfect for putting in a backpack or tote to take along on your field trips ,and it would hold up to a lot of wear and tear.
My kids were immediately flipping through the pages planning our upcoming field trips. The field trip journal has nine different sections for planning and documenting special trips or areas you love to visit.
The first section will help  you prepare for your field trips with a check list of items or information you need to gather before setting off on your adventure. It takes the guess work out of preparing. The checklist covers everything from packing for the trip to discussing the dangers and behavior expected. There are lists for the teacher and the student.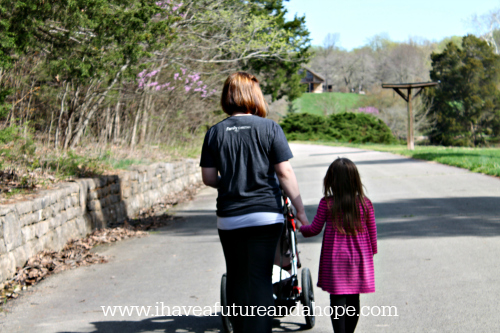 The next section will help you plan where to go and offer ideas that are subject specific for your upcoming trips, from science, history, business, culture, and more.  They also offer virtual field trips if some of the suggestions are too far away or not in your budget. I will be using this resource often. I am not the best at coming up with new and creative ideas for trips, so this list will be very often.
In the journal there are maps and areas to ledger the places you've explored, the dates and destinations that are planned to be traveled to in your state, country, and world. The maps are provided to mark all of the special places you have been or plan to visit.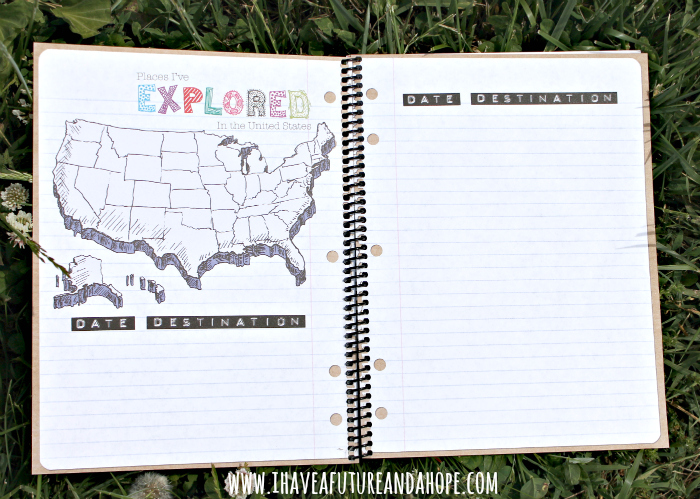 The field trip pages were a favorite of my kids, we traveled to a local favorite forest that we hike in often and documented our day that we spent there.  The first thing we did on our field trip page was to write down where we were going and draw a map of where Bernheim Forest it was located. We wrote down all the things we wanted to see and do. We wanted to hike trails, visit the nature center, and do a devotion together at a picnic table.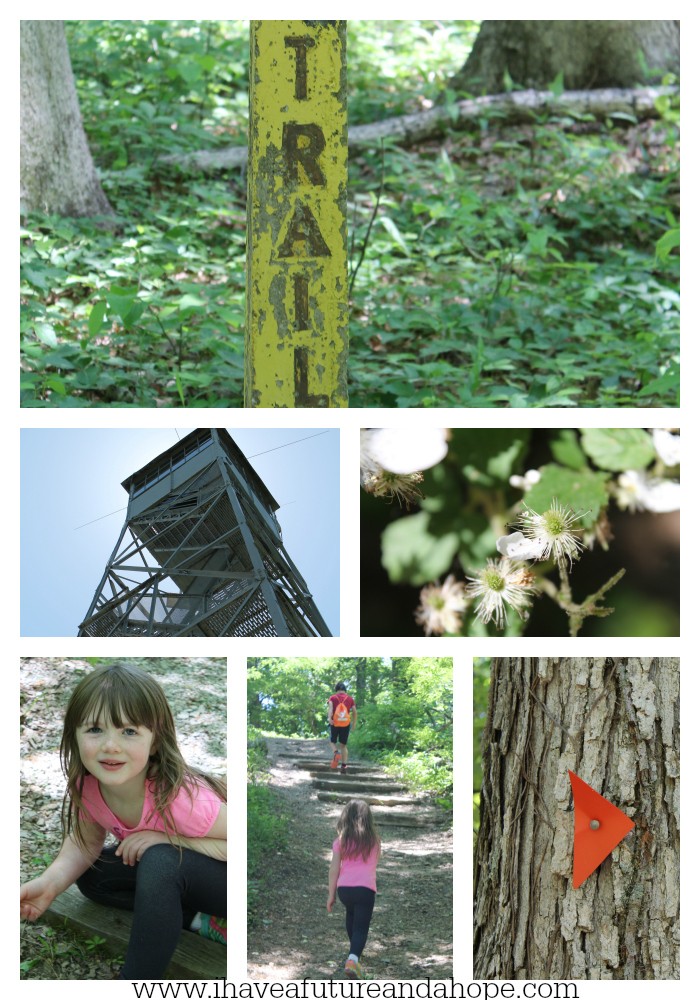 We then wrote the story of our day on the pages provided. We went to the fire tower and hiked the trail that went around the top of the tower. That was the first time my children had been there, they were very interested in the purpose of the fire tower and had a discussion about fire towers.  There is also a place to write down all the  things they won't forget about the trip. This is a really fun way to document those things that you would probably forget if you didn't write them down soon after the trip.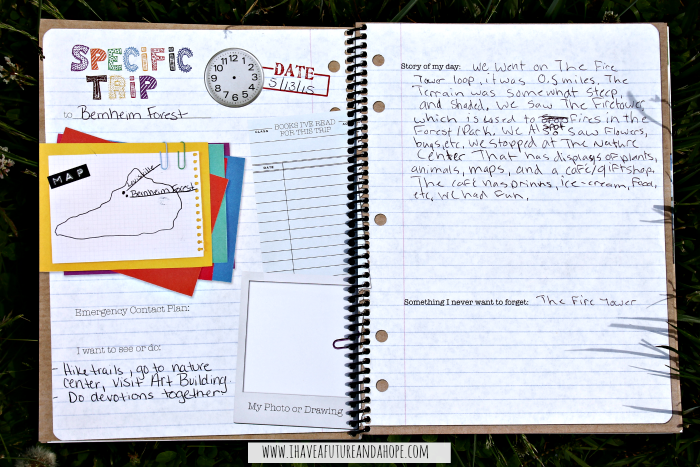 Do you have a special spot that you like to visit? If so there is a place in the journal to document your special spot through the seasonal changes.  It gives you a space to draw what you see and takes notes about the changes that may happen in your special spot. This will give your kids a visual of how the seasons effect the environment, this would be a great science experiment that could last throughout the school year.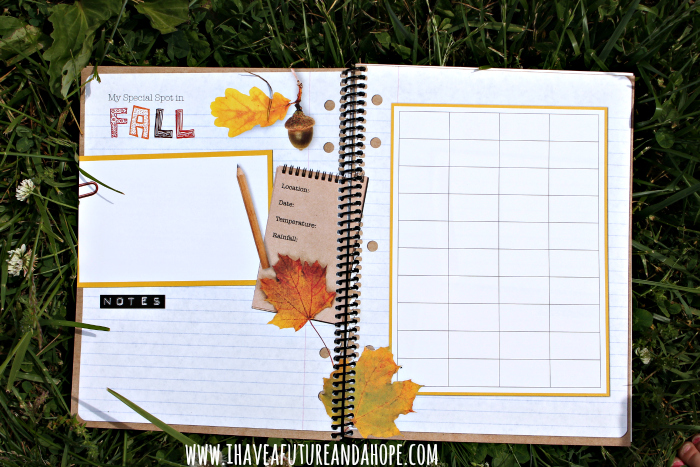 Last but not least in the back of the journal there are pages to draw or write how you see different things in God's creation from movement, the heavens, life cycles, and anything else that your children may be inspired by.
My family loved this journal and we really wish we would of had it on our previous field trips we have taken. I really like the scrapbook feel that the journal has, it made it a lot of fun to journal about our trip. Everyone felt that they could contribute to the journal in their own way. My son made videos of the trip that we plan to attach a QR code to and we then pasted that into our journal, so anytime we want to see the virtual field trip we took we can scan the code and watch the video.