If you would like the chance to be featured on next week's #ETHANproject post, submit  your post about the Friendship Challenge at the bottom of this post for your chance. Don't forget to link up at Grounded and Surrounded too!

---
Wow, I never thought a prompt for a blog challenge would challenge me as much as this one. Friends. It is not an easy thing for me to make new friends, but the friends I have are gold to me, and are very special. This week I chose to re-connect with my husband. We have had a rough 4years, and we are exhausted.
So this week a family member will be watching all 4 of our children over night so we can have some fun again. It seems like fun is a foreign word for us, but we have made it a priority now. Making time for friends (husband too) is so important for you and them.
So who are you going to connect with during this next week?
---
Submit your #ETHANproject post here for your chance to be featured on next weeks project here on I have a Future and a Hope!
[contact-form-7 404 "Not Found"]
Grab this free e-book!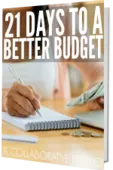 You will receive weekly updates, freebies, and more!