Do you have children 12 years of age and younger that love to read? I do, and we are joining with Family Christian (affiliate link) to promote reading literacy this summer with their summer reading program. It is a fun activity and your children can earn a $10 certificate from Family Christian just by reading 6 of their favorite christian books, or some of the suggested books on the list below, then complete a book report form.
This post may contains affiliate links, which means I receive a small commission if you make a purchase using these links. Please see my disclosure page for full details.
We have readers in our home from ages 1 to 13 and they all love different types of books.  Here is a list of some of our favorite books by age that  you may want to check out for your little ones:
1 Year Old: Any and all picture books, especially pop-up books . Here are a few suggested picture books from Family Christian.
JESUS LOVES THE LITTLE CHILDREN
GOD GAVE US LOVE
AUDREY BUNNY
LOVE LETTERS FROM GOD-
IT WILL BE OKAY
TALE OF THREE TREES
  5 Year Old: My 5 year old is a beginner reader, but she also loves to read chapter books, with mom's help of course. Here are a few of her favorite picks.
MIRACLES OF JESUS-I CAN READ
 GOD SHOWS THE WAY-BERENSTAIN BEARS
 MY PRINCESSES LEARN TO SHARE
ALL IS FAIR WHEN WE SHARE
MY PRINCESSES LEARN TO BE BRAVE
BOXCAR CHILDREN MYSTERY
       11 Year Old: My son who is 11 loves adventure, he started reading the Spirit Fighter series by Jerel Law and loves them. If you have any Percy Jackson fans they will love this series. He are some of his picks to read this summer.
WILLIES REDNECK TIME MACHINE
RAISING DRAGONS-­‐DRAGONS #1
LEFT BEHIND: KIDS COLLECTION
DREAMTREADERS
SPIRIT FIGHTER SERIES
So pick a few books from the list and visit your local Family Christian or library read 6 and fill out the form here. You can also purchase these books online from Family Christian as well.
What are your children's favorite books to read?
Grab this free e-book!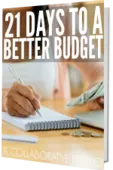 You will receive weekly updates, freebies, and more!