Do you have a child at home getting ready to learn cursive, or they are learning cursive but having trouble remembering the correct letter formations? CursiveLogic sent me their CursiveLogic Workbook to review, and let me just say this new approach to learning cursive should have been taught from the beginning a long time ago.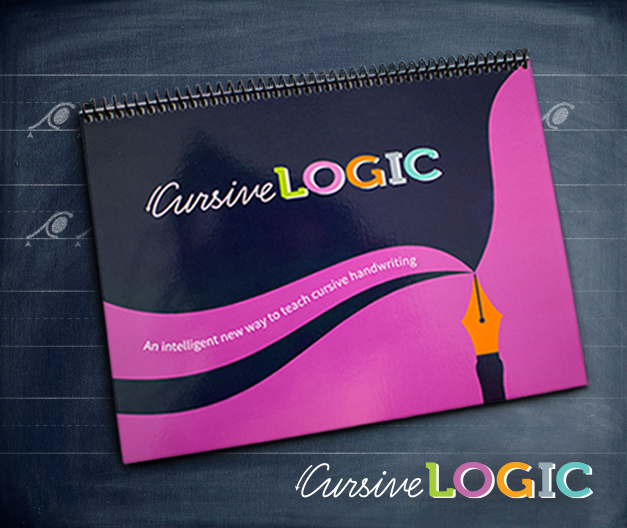 CursiveLogic is different from other handwriting methods because, instead of relying on memorizing each letter, CursiveLogic relies on the structure of the cursive alphabet. The CursiveLogic instruction method contains two key features:
Letters grouped by shape and Letter strings.
These two methods sound very different than learning the cursive alphabet each letter at a time, and it's because it is!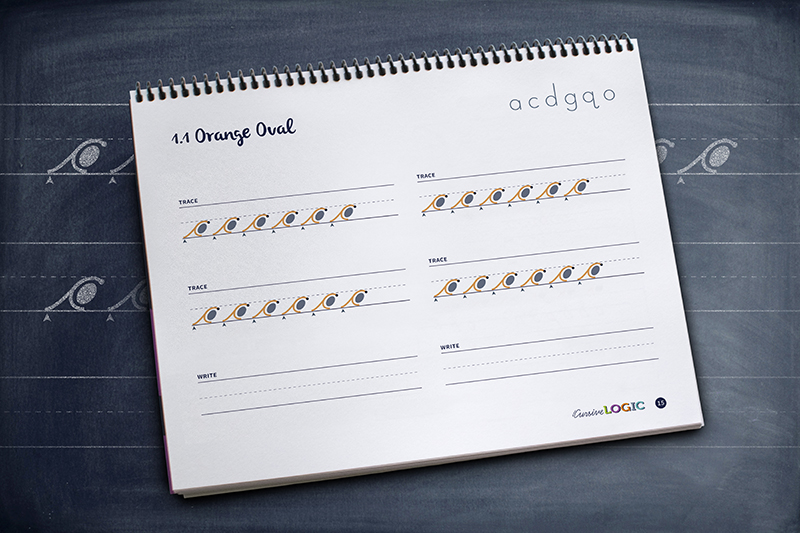 Instead of teaching the letters alphabetically, CursiveLogic groups the lowercase alphabet into four groups based on the shape of the initial stroke of the letters and teaches all of the similarly-shaped letters in a single lesson.  Letters are also taught in a specific order that reinforces the pattern.
CursiveLogic captures the flow of cursive by teaching all of the similarly shaped letters in a connected string rather than as individual letters.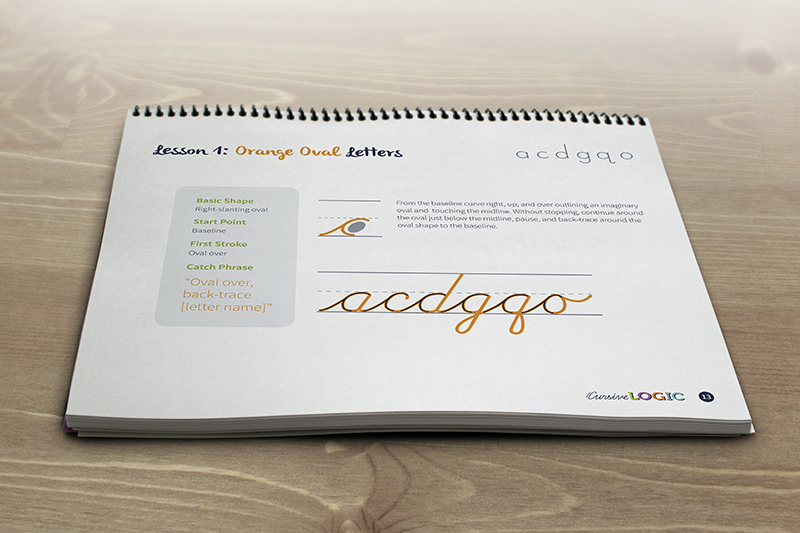 My son has struggled with learning cursive, and being the visual learner he is, this approach to cursive made total sense. The letter groups and strings were the key to him figuring out how exactly the letters should connect and flow. 
The workbook itself is very nice and a great quality. It is spiral bound with a nice paper weight. There is a welcome and an introduction to preparing for cursive handwriting that will show you the correct hand position and hold to get you started. There is a teachers guide that will show you how to teach the CursiveLogic method and what to do for each step. CursiveLogic is very through in their lessons, and there are plenty of practice pages.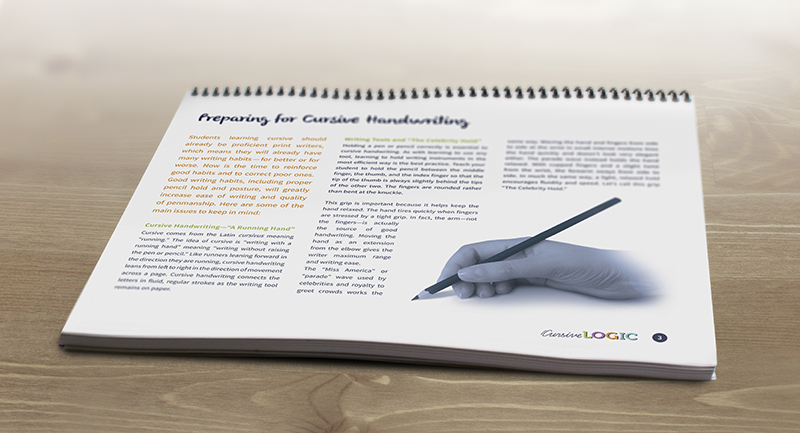 CursiveLogic also uses visual and auditory cues to reinforce the shape patterns such as Theme colors and Verbal task analysis.
Each day that my son used CursiveLogic he would learn a new step and build on each lesson, we will continue to build on his cursive using CursiveLogic throughout the school year. I am confident I will have a great handwriter at the end of the year using the CursiveLogic Workbook.
CursiveLogic has been generous and is sharing some practice pages with my readers. You can download those pages here: http://landing.instantcursive.com/tos-crew-downloads/
Follow Cursive Logic:
Twitter: http://twitter.com/cursivelogic
Facebook: http://facebook.com/ilovecursive
Instagram: http://instagram.com/cursivelogic