Do you have kids in Kindergarten, first, or second grade? If you do, a daily learning calendar is important to have. There are a few different ways to complete daily calendar work, such as a binder with the calendars and numbers for each day that you work through, or a calendar on the bulletin board.
This post may contains affiliate links, which means I receive a small commission if you make a purchase using these links. Please see my disclosure page for full details.
I personally prefer a calendar hung on a bulletin board because I feel it is easier to see and understand how a calendar flows with the days and weeks. I knew I wanted a calendar that included all holiday options, weather, days of the week, seasons, and numbers to attach.
I found this Trend Bulletin Board set and I love it. It is very colorful, and well made.  It has everything you would need for a daily learning calendar, and this complete set is very budget friendly.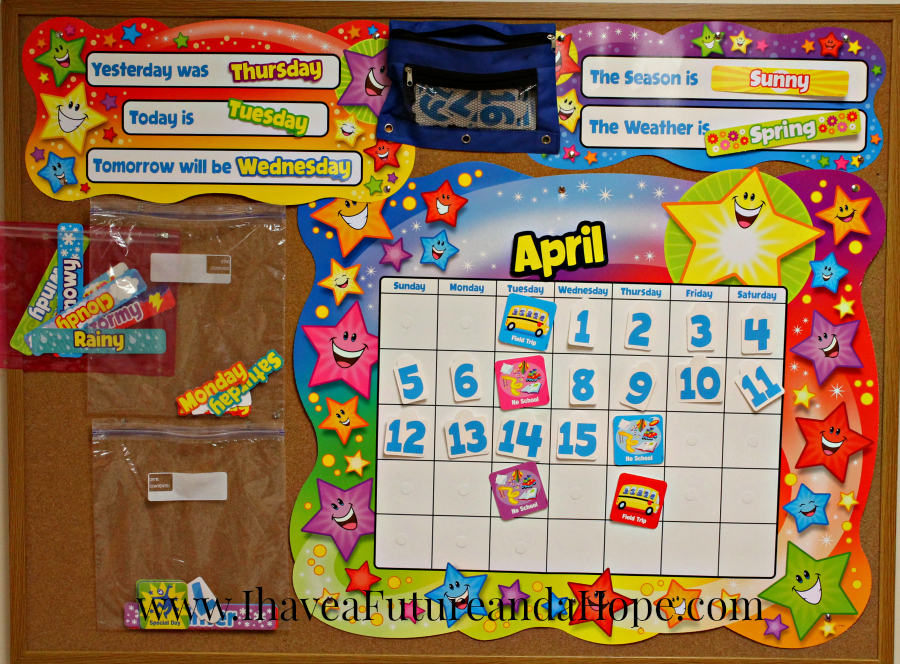 I keep everything pinned to the board with Ziplock baggies and pencil pouches that zip up. Everything is easy to reach and find.

 I attach the numbers, weather, and days of the week with VELCRO - Sticky Back - 5/8″ Coins, the Velcro makes everything interchangeable and easy. 
Everyday we pin the day, weather, and days of the week, and monthly the holidays and season. I hope you have fun setting up your own bulletin board.
Everything I used to make my bulletin board is listed below:
If you enjoyed reading this post you won't want to miss the next post in this series 31 Days of Homeschool Supplies sign up for my newsletter below. Each new post will be delivered to your inbox so you wont miss a post.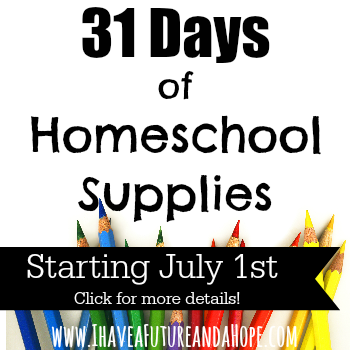 Sign up here!
You can also find more 31 Days of Homeschool Tips for Moms here. Every topic you can imagine for homeschooling is covered.