Educational Media is a great resource for homeschoolers! There may be days that don't go as planned or someone is ill, but that doesn't mean that you can't learn.  There are many media options for your children to learn ,and today I am sharing those with you.
Media homeschool resources for us include learning by television. This takes the pressure off the teacher/mom and creates an environment that is all about learning.  Television can open your eyes to different worlds, time periods, geography, science, and so much more. My children enjoy switching things up and watching media that they are interested in learning more about.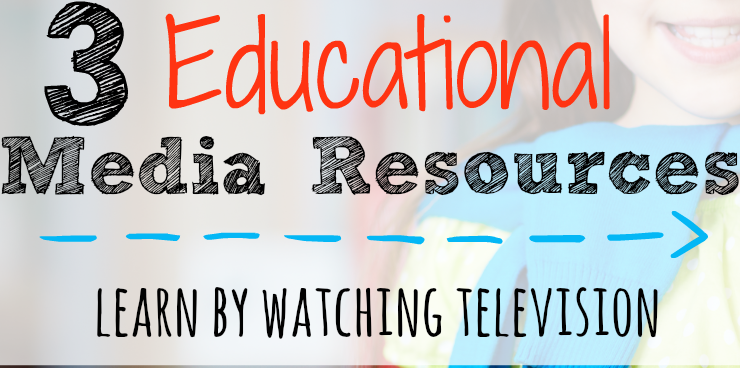 Here is a list of a few media resources that we use:
HighBrow is very family friendly and everything is filtered. No surprises here! HighBrow states:
Highbrow curates children's videos focused on learning & developing skills
That is exactly what HighBrow is. Every video is all about learning. Some of the subjects are: Health and Fitness, Creative, Humanities, Letters, Numbers, Rhymes, Math, Music, Science, Special Education, and Toddlers. Something for everyone ages 1-13.
You can give each child their own profile and assign videos you would like for them to view.
Sign up for a free 30 trial here, and after that the subscription is only $8 a month ( no commitment and no contracts ), this is a great value for everything they offer.
Smart Kidz Media is an online library of videos, books, and they offer Fine Art as well!  There are so many videos and documentary type videos, no matter what you are studying you will find something.
They offer World of Discovery, Fine Arts, and a Reading and Learning center. Everything is kid friendly and for all ages.
Sign up for a 14 day free trial here. The subscription is $10 and month or $99 for a yearly rate.  We enjoy learning from Smart Kidz media as a family.
Netflix:
You can watch documentaries about people you are learning about, History time periods, National Geographic shows, Drive Through History ( there are limited episodes ) and more. All you need to do is search your topic in the Netflix search bar, or Google Netflix educational movies.
Subscriptions start at $8 a month and up. This is not a filtered website and needs to monitored for safety of content for your children. They do have different profiles, but their is no way to keep them from logging onto another profile that is not theirs. I have contacted Netflix about this and they said they are working on updating this. They said the more people that called and requested this they would move the priority of this up. So contact them and let them know.
What are your favorite media resources?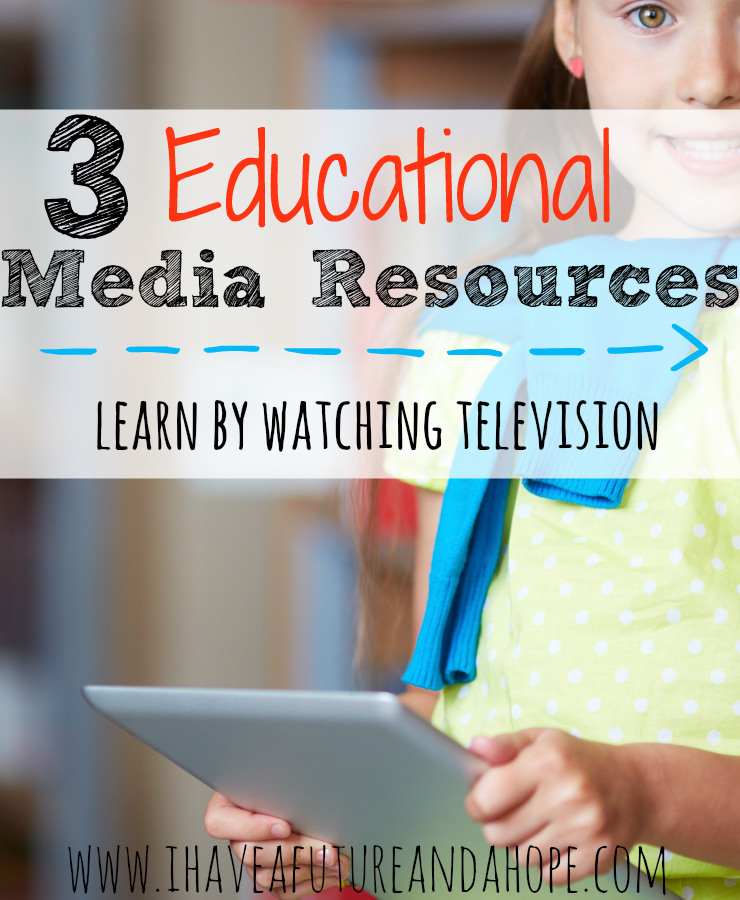 If you enjoyed reading this post you won't want to miss the next post in this series 31 Days of Homeschool Supplies sign up for my newsletter below. Each new post will be delivered to your inbox so you wont miss a post.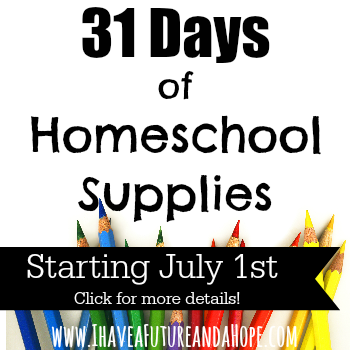 Sign up here!
You can also find more 31 Days of Homeschool Tips for Moms here. Every topic you can imagine for homeschooling is covered.