Whether you have homechooled for a while, new to homeschooling, or thinking about it, you may have wondered "what are the laws in my area?".  Legal knowledge of your rights as a homeschooler is important. I personally do not want to share more than I am required by law to my state, some have no problem sharing everything, so that is why you need to know your rights and laws. Legal resources are a great place to start.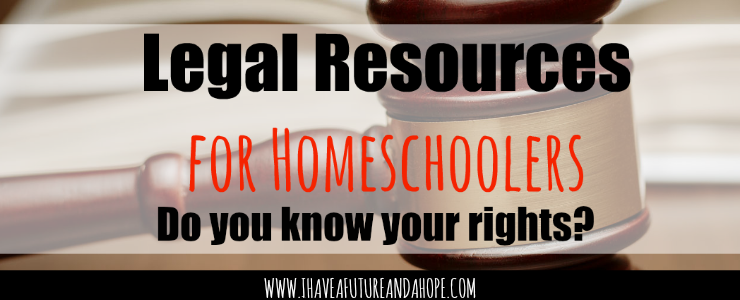 THIS POST MAY CONTAIN AFFILIATE LINKS, WHICH MEANS I RECEIVE A SMALL COMMISSION IF YOU MAKE A PURCHASE USING THESE LINKS. PLEASE SEE MY DISCLOSURE PAGE FOR FULL DETAILS.
Here are my top legal resources for homeschooling:
The first place you need to visit is the HSLDA website. They are considered the main source of legal advice for homeschoolers. They will also offer legal help and guidance if a situation should arise where you need legal consultation regarding your homeschooling.
HSLDA has a state specific area on their website that provides the laws for your state.   They also provide the federal legislation pretaining to homeschooling. They are one of the best resources for finding the laws in your state.
You may join HSLDA and be protected by their organization should any future legal situations happen.
The fees are $10 a month after a $25 fee, or $120 for a yearly membership.
You may also review other legal cases in the 50 states that they are involved in. These are interesting to watch, and you may also learn more about your rights as a homeschooler watching these cases.
It really is interesting to learn all of the laws for your state, it will better prepare you if anyone questions your decision to homeschool.
State Chapters:
In most states as well they have local chapters that will stay current with the legal issues in your area. Ours local chapter is CHECK.org. They offer events, paperwork that you may need, support groups and more.
Remember homeschooling is not illegal or a crime and anyone who tries to tell otherwise is wrong. Do not be bullied by others that do not know the laws. Educate yourself so you will feel confident knowing your rights as a homeschool family.
Are you a member of HSLDA?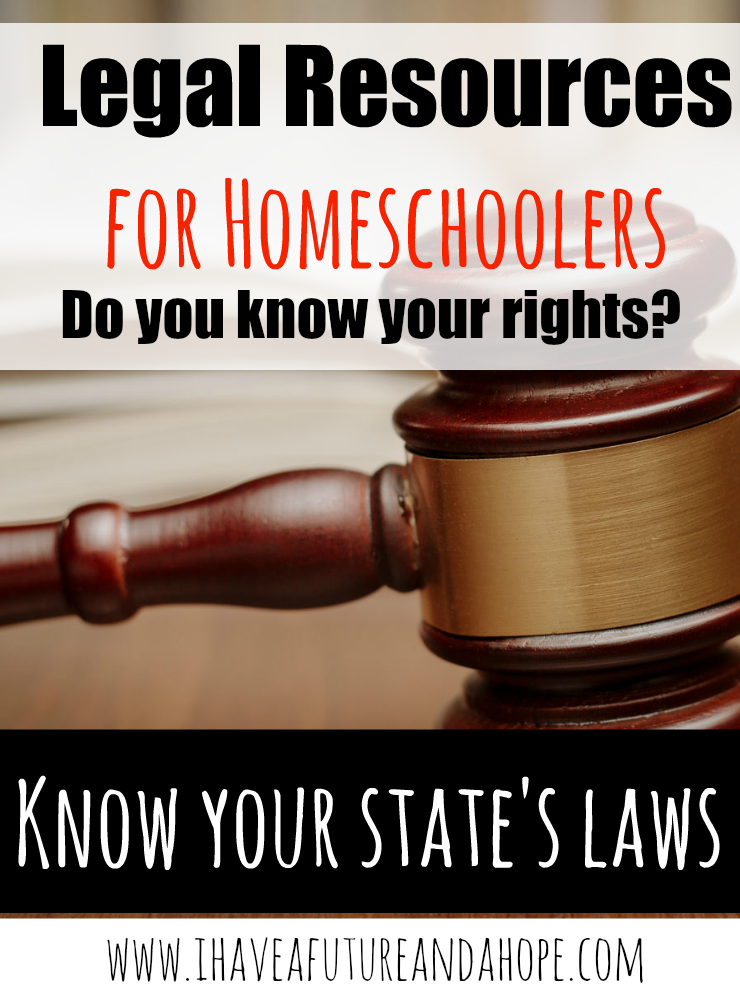 If you enjoyed reading this post you won't want to miss the next post in this series 31 Days of Homeschool Supplies sign up for my newsletter below. Each new post will be delivered to your inbox so you wont miss a post.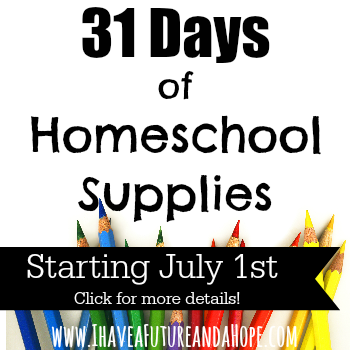 Sign up here!
You can also find more 31 Days of Homeschool Tips for Moms here. Every topic you can imagine for homeschooling is covered.