I may be weird, but I love my laminator! I laminate anything and everything I can, especially our homeschool stuff. There is always something to laminate, go look around your house and find two things you can laminate, I bet it didn't take long.  Laminating can become an addiction, not joking either.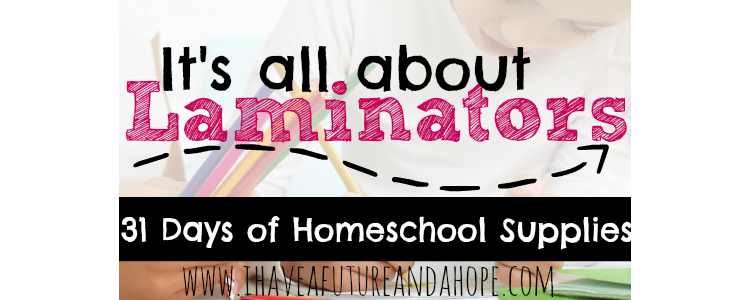 I personally own the Scotch Thermal Laminator

 and love it.  It has two heat settings which is great if you are laminating thicker paper or projects. It is so easy to use and very affordable.

For the laminating sheets I bought my last pack at Wal-Mart and it was a generic brand that was much cheaper. They worked just fine and I will be buying those again. Wal-Mart also sells this same laminator, so if don't want to wait for the UPS man you can go pick one up.
Scotch sells their own brand of laminating sheets as well, so compare prices and see what is cheaper for you.

Laminate your children's best papers, artwork, projects, practice papers (I laminate notebook paper and use this to practice letter formation with my little one), there is so much you can do.
Have fun laminating friends!
If you enjoyed reading this post you won't want to miss the next post in this series 31 Days of Homeschool Supplies sign up for my newsletter below. Each new post will be delivered to your inbox so you wont miss a post.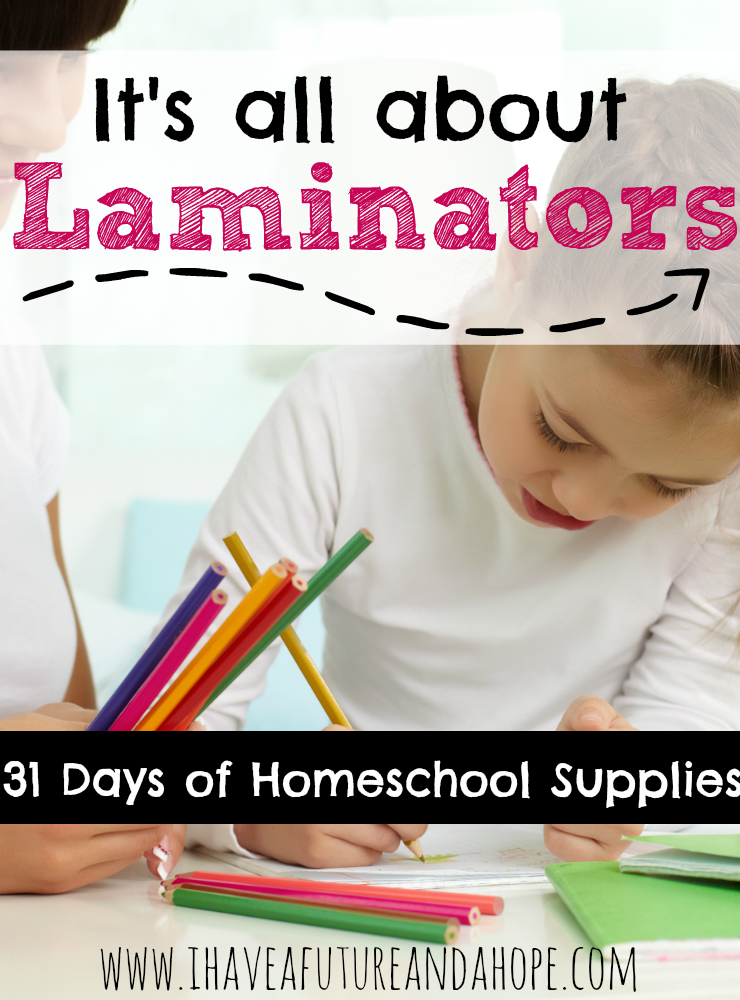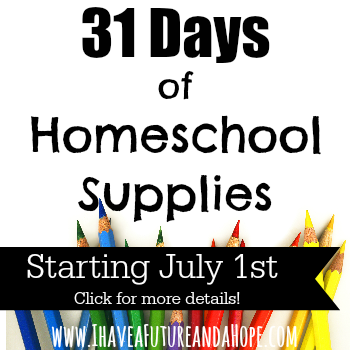 Sign up here!
You can also find more 31 Days of Homeschool Tips for Moms here. Every topic you can imagine for homeschooling is covered.