Are you struggling to keep a budget and see exactly where your money is going? I am in the middle of getting this budget thing figured out and I feel like I am finally understanding how to do this my way. It may also be a way for you to better your budget and know where your money is going.  Budgeting made easy without envelopes can be done!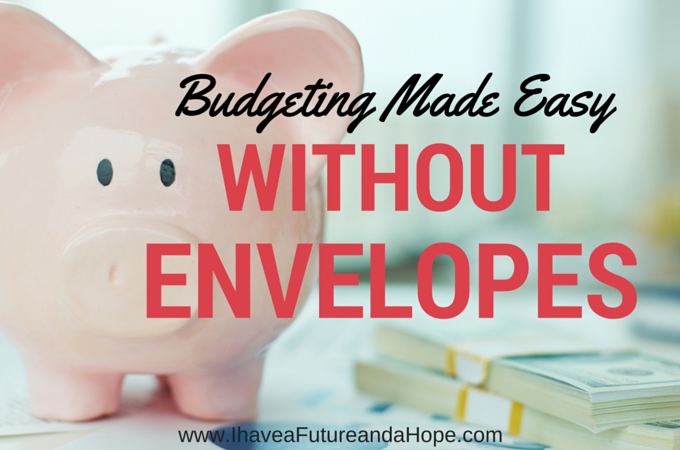 I have tried the envelope system and I love Dave Ramsey, but I couldn't seem to get everything together. I felt like our money was flying out the window and I didn't know where it was going. Are you in the same place?
I have a client that is a bank employee and I was talking to her about budgeting, and she suggested that I have two checking accounts, one for bills and the other for your living expenses.  The light bulb moment happened for me!
It made total sense.
So I went the next day and opened another free checking account at my bank. I came home and started my budget for September. I looked on the calendar for our two pay periods and then found all the bills that were due within those periods. I added all those expenses up and then transferred that amount into the new checking account for those bills. (Please note: make sure to change all of your auto drafts and auto pay accounts to your new checking account.)
What was left after the transfer for the bills was or is what we had left for living expenses. All the expenses for food, gas, clothing, and more come from your main account. You can break the money left by percent for spending ( example: you have $800.00 and you want to spend 30% on groceries, 15% on gas, and on.) or you can just allocate the amount of money on paper. You want to have 100% of your money allocated to a category. You then know exactly the amount you have for spending.
Check your accounts online every other day to track any expenses you didn't plan for in your first 2 months. Setting a budget up for the first time is a learning experience, you will find things you forgot to budget for. I always have a small buffer in my accounts for instances as this.
I find it is easy to watch where we are spending more money than we should using this method. I know the bills will be paid because the money is sitting in the bills account, and the money that is left is to live on. It really has simplified budgeting for me.
I use this budget worksheet to keep track of my bills for the month. I try to budget at least two months ahead,we are paid every two weeks so our pay periods will vary from month to month. That means some of our bills will fall into different weeks than they were the previous months. It can be confusing if you're not looking ahead. You can grab this sheet for free here.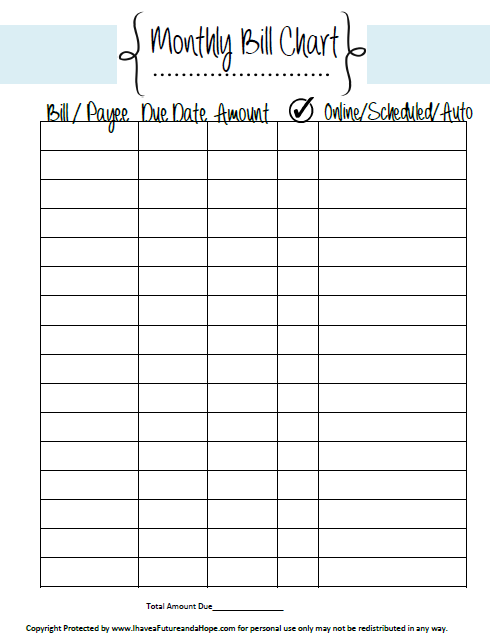 What is your favorite way to budget? I always love to hear new suggestions that could make this money thing easier for us all!