Today I'm sharing some traditions my family has always shared in together since I was a little girl, Christmas Lights around Kentucky. I have grown up driving around town at Christmas time and looking at all of the lights on display. The shopping mall's would decorate with villages and characters as well, but not anymore, and I would love to watch everything move and light up when I was little.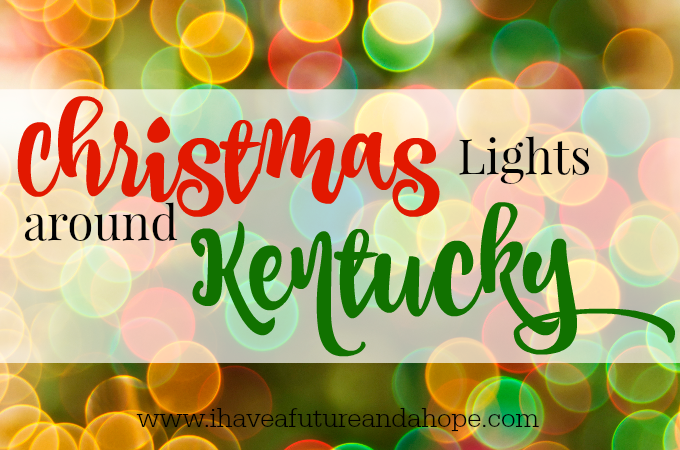 Now that I have children I wanted to share this tradition with them as well. This was a new tradition for my husband when we got married, he never did anything like this growing up, and now he loves it too.
Today I want to share our favorite places to see Christmas lights on display around our state of Kentucky. If you are near Kentucky you will want to be sure and see these displays, they do not disappoint.
Christmas Lights Around Kentucky

What are some of your favorite light displays around your city? If you liked this post and want to read about more Christmas posts check out the iHomeschool Network 5 Days of Christmas Hopscotch.
This is a fun and easy way to find posts related to a common topic in one place. I hope you enjoy this hopscotch as much as I do.
I will be sharing about 5 Days of Christmas Family Traditions that my family shares in each year. Some of these posts may pertain to my local area, but you more than likely will have some of these same activities in your community.
Have a great Christmas!