Are you looking for a homeschool math program that will help you find your childs learning gaps and teach them with a personalized lesson plan just for them?  I was so glad when AplusTutorSoft announced that they were developing a program for this.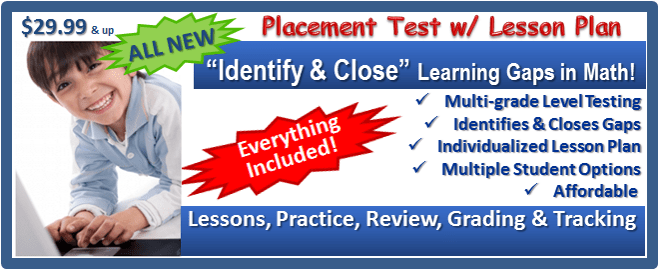 This post may contains affiliate links, which means I receive a small commission if you make a purchase using these links. Please see my disclosure page for full details.
I have four children and it is not always easy to know what each child is struggling with on a daily basis. We use AplusTutorSoft as part of our math curriculum in our homeschool, and my children really enjoy using this program.  A few of the features that encourage my children are: the instant feedback after they answer a question during the online worksheets, and if they are not correct, the program will show a video on how to solve for the problem explaining to them how to correct the answer.  My children are not discouraged when they get a question wrong, but they are empowered when they learn how to solve problems that may be difficult for them.
The adaptive testing is a new program that was launched in February 2015, and let me say, it has been a blessing to my children. They simply took a few placement tests in areas where I felt they may need extra help, and the program personalized a lesson plan for them in those areas. My children then worked through and master those skills they were having trouble with.
The goals of the lessons are to bring your child/children up to the correct grade level for them.  You can add this to your existing math curriculum, or if you already use AplusTutorSoft in your homeschool, add this to supplement those areas of need. APlusTutorSoft is offering free placement testing for this program.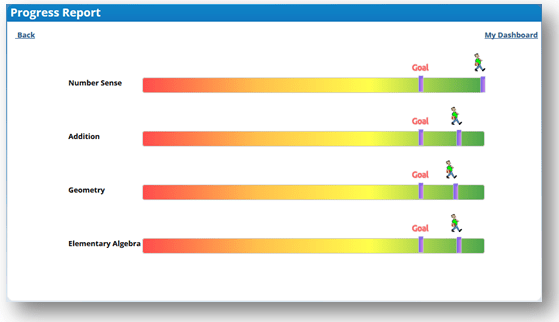 AplusTutorSoft
 has been generous and has offered a giveaway for a chance to win a free 3 month subscription for your family to this program, you can add as many of your children to this subscription as needed up to a $99.99 value.
I have to note that the customer service from AplusTutorSoft is great. Anytime I have ever had a question I have always received a phone call and wonderful customer service!
Here is more information from AplusTutorSoft :
  This program is specifically designed to help you "Identify & Close" learning gaps in math with everything included.
  Student takes a "mini-test" for each major concept for his/her "home" grade level to identify current skill level - Adaptive      Testing (multi-grade level staring with the "home" grade level)
  The program will then create an "individualized" lesson plan (if any learning gaps are found) that includes everything to      close learning gaps - Video Lessons, Interactive Review, Practice Problems, Automatic Grading, Progress    Reports and more…
 Student then is expected to follow the lesson plan to learn and close the learning gaps.
An "individualized"lesson plan includes everything you need to close the learning gaps!
 Colorful, engaging and fun multimedia lessons that teach math concepts using audio, visuals and text.
 Interactive Review for each lesson identifies and closes learning gaps by automatically re-teaching math concept if student provides an incorrect answer to any questions.
 Worksheets to apply math concept and practice problem solving with automatic grading and tracking.
Step-by-step solution to each practice problem to reinforce math concepts.
 Various reports to measure student progress.
I hope you enjoy your free "Time" software download, and don't forget to enter the giveaway for your chance to win a free 3 month subscription to the adaptive placement and personalized lesson plan. Good luck!
They are also giving to you free:
FREE Math Placement Test – Most comprehensive program with multi-grade level "adaptive" testing to identify student's current skill level.  It then creates an "individualized" lesson plan to target problem areas with everything included. Individualized lesson plan available for small fee.
FREE 1-Month Family Math Package Online – Comprehensive math program with access to ALL grade levels (K1-Algebra 1). Option for 1-10 Students. A+ Family Packages are the most flexible, comprehensive program on the market - allowing you to change grade levels as needed. This is excellent for those needing to review previous grade levels or move ahead. A+ interactive Math online is accessible from anywhere with high speed internet access. A+ Math Teaches, Grades, Measures, Reviews and Tracks automatically.
Download FREE "Time" Software ($21.95) Value - Use Coupon Code: Time4Aplus. This Time Teaching Software (valued at $21.95) introduces your students to Time. It teaches them about days, weeks, months and year, seconds, minutes and hours, telling time using analog and digital clocks, duration of time, converting units of time, and about finding and adding elapsed time.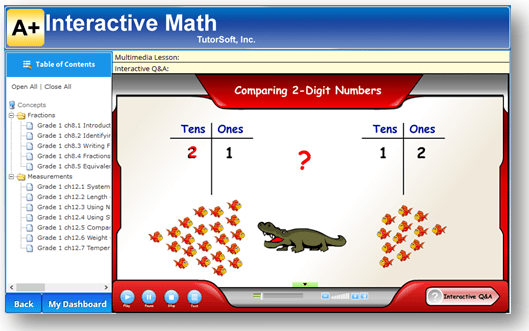 Grab this free e-book!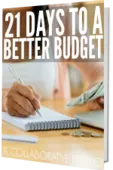 You will receive weekly updates, freebies, and more!