I am so excited to kick off this 31 Days of Homeschool Supplies series!
For the next 31 days I will be posting each day about our favorite homeschool supplies that we use in our own homeschool. I am hoping to encourage you and give other homeschool mamma's new tools to use, and help make their homeschool year a success.

This post may contains affiliate links, which means I receive a small commission if you make a purchase using these links. Please see my disclosure page for full details.
Today I am sharing with you how we organize all of our supplies on our table. We use a desk carousel and it is perfect, everything is at our fingertips. Every supply has a place, so when clean happens it goes right back in the desk caddy.
 Some of the supplies we keep in the carousel are: pens, pencils, glue sticks, paper clips, binder clips, scissors, markers, erasers, pencil sharpener, and a ton more.  This sits in the middle of our table and it spins, so there is no need to get up to get supplies ALL THE TIME.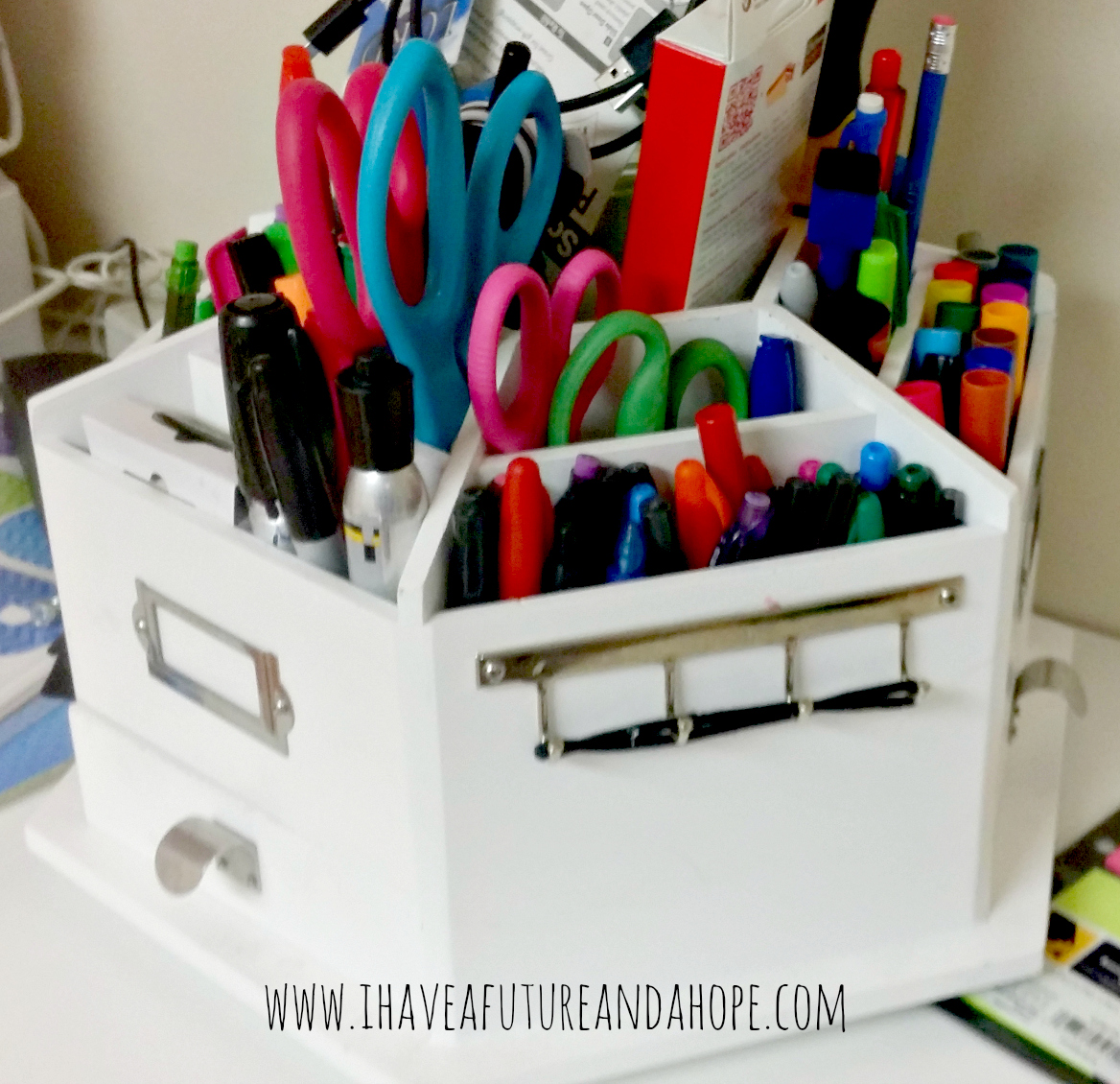 I bought my desk carousel from Michaels Crafts on sale for about $22.00 and it was worth every penny. It is actually advertised as a craft carousel, but we use it for our school supplies instead.
I found a few other desk carousels that could work as well:
Another favorite desk organizer that we use is a simple pencil box full of all of our crayons. We used the crayon boxes, but the crayons just get crammed in those and break, so the simple pencil box works perfect for those.
If you don't want to miss a post in this series sign up here to get each post sent to your inbox every week!  I will be sharing all of our favorite homeschool supplies during this series and you won't want to miss a single post.
You can also find more 31 Days of Homeschool Tips for Moms here. Every topic you can imagine for homeschooling is covered.