I love the song "Road Trippin" by Red Hot Chili Peppers , do you have a favorite traveling song? I ask because today is all about road trip learning!  You can learn anywhere, even in your car.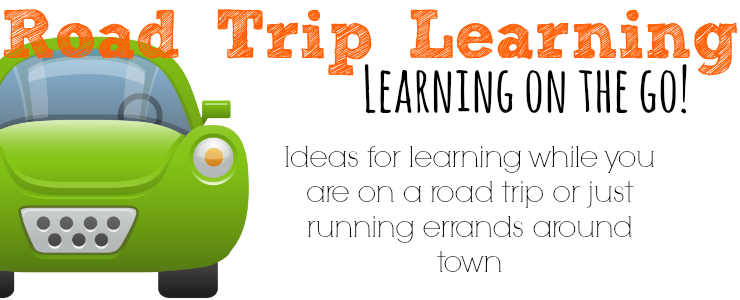 Some of our favorite ways to learn on the road is to listen to audio dramas while we are riding around town, or on a road trip.  These audio dramas draw your children in, and they imagine the story in their head nurturing creativity. Heirloom Audio Productions have several audio dramas to choose from, and I highly recommend their CD sets. I will be writing a review on their With Lee In Virginia audio drama soon and I can't wait to share this with you. This was my son's favorite thing to listen to in the car.
Other way to learn in the car are:
Find different license plates and find them on a map.
Draw your own map of your trip.
Read a book out loud together.
Listen to an audio book and read along in the book.
Play I Spy.
Collect brochures and make a scrapbook.
Watch education videos in a DVD player.
Stop by historical or landmark sites on your trip.
Write a journal about all the places you visited
There are many different ways to learn on the road.  It doesn't have to be hard, make it fun. When children have fun learning they not forget it!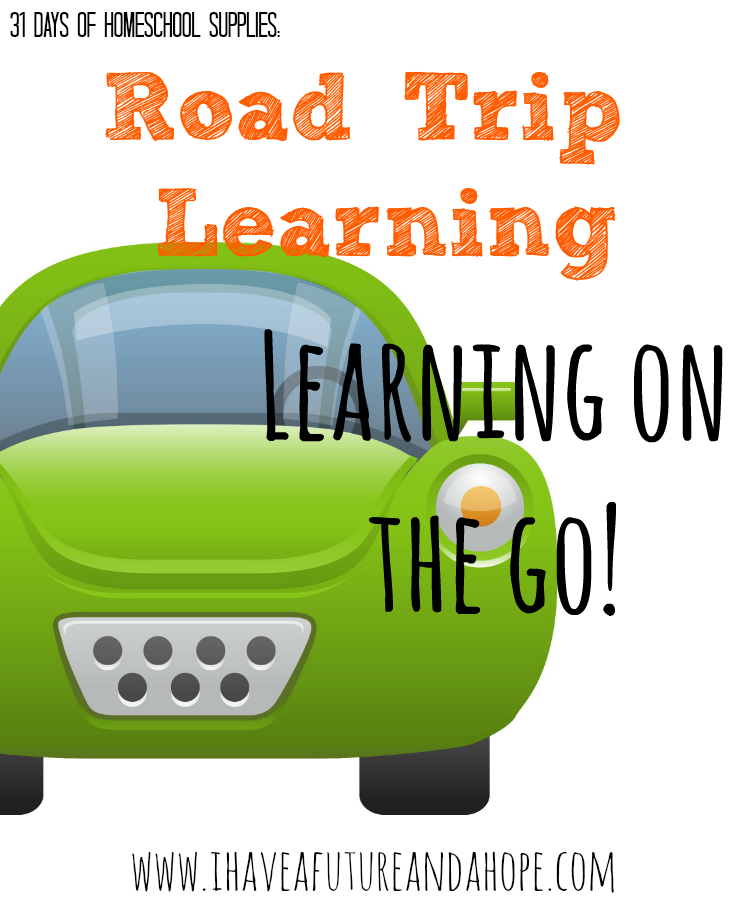 If you enjoyed reading this post you won't want to miss the next post in this series 31 Days of Homeschool Supplies sign up for my newsletter below. Each new post will be delivered to your inbox so you wont miss a post.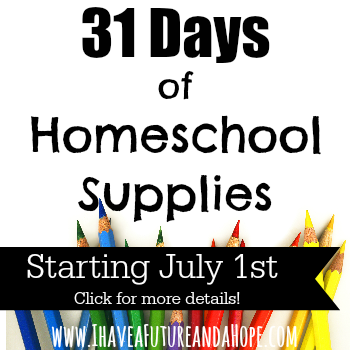 Sign up here!
You can also find more 31 Days of Homeschool Tips for Moms here. Every topic you can imagine for homeschooling is covered.