Are you looking for some great apps and online programs for you iPad or tablet that your kids will enjoy playing and learning? Today I share with you our favorite picks for apps and online programs.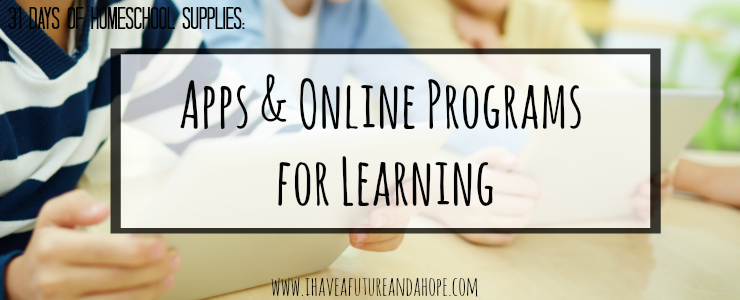 Apps are just  part of today's learning. The resources are endless and they very educational. There are programs for every subject and topic you may be studying. There are programs for all ages, from 3 yeas old to teenager. All you have to do is go to any app store and search the subject or education and 100's of choices will pop up.
This post may contain affiliate links, which means I receive a small commission if you make a purchase using these links. Please see my disclosure page for full details.
Here are our top app or online programs.
Apps and Online Programs-
I will continue to add to this resource list as I find apps or online programs that can benefit our children. I hope you found a few new apps that your child will enjoy.
Do you have a favorite app or program that you use in your homeschooling that you love? If so comment below to let us all know about it!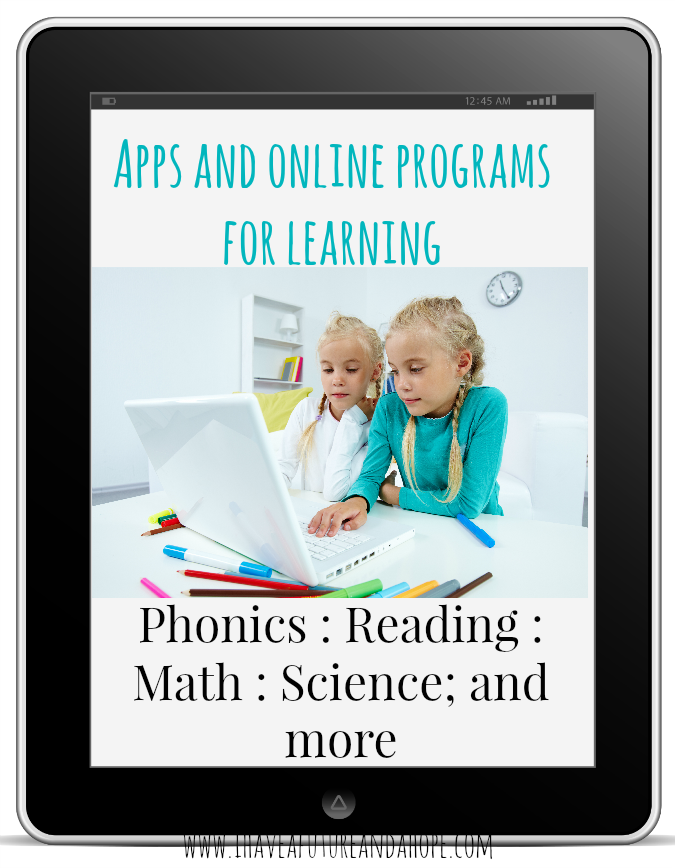 If you enjoyed reading this post you won't want to miss the next post in this series 31 Days of Homeschool Supplies sign up for my newsletter below. Each new post will be delivered to your inbox so you wont miss a post.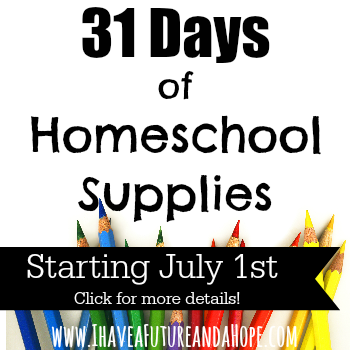 Sign up here!
You can also find more 31 Days of Homeschool Tips for Moms here. Every topic you can imagine for homeschooling is covered.