Technology is a great resource for homeschoolers. Almost every home owns a computer, tablet, reader, or some sort of other technology driven item that connects to the internet.
I am sharing with you today some of our favorite computers and tablets we use in our home.  All of these devices are used for homeschooling in some form.
This post may contain affiliate links, which means I receive a small commission if you make a purchase using these links. Please see my disclosure page for full details.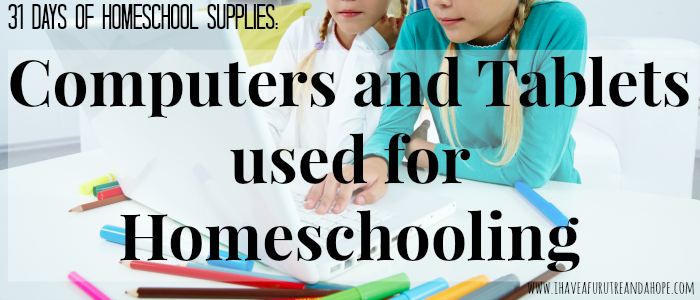 Computers
Laptops:
 Laptops are great for portability when you homeschool. You can complete online programs, download software, complete school projects and more. Laptops are high on our list of must-haves for homeschooling.
Toshiba Laptops: We own Toshiba laptops in our home after going through a few other brands that just didn't last. The Toshiba laptop computers were suggested to me from the Geek Squad for durability and hard drive life.  I have owned my Toshiba for 4 years now and I have not had one problem out of it. I have used it daily. I highly reccomend Toshiba brands. I will list a few Toshiba computers in different price ranges below.
Tablets
There are a few choices with iPads. iPads remain at the top of the list for tablets. The app store is huge and it makes portable learning so easy. Most online programs now have apps for their programs or you are able to log in with the Safari browser. There is an app called Puffin that with run most adobe programs as well. All of our favorite educational apps can be found in the Apple App Store for free or for a very low cost.
The Kindle Fire is another tablet choice that runs on the Amazon Silk browser, but your apps come from Amazon and the Fire is an Android based tablet. The durability of these are great. I feel they are more sturdy than an iPad, but that is just my opinion.
With the Kindle Fire you can also have different log in profiles, they also have Kids Free Time and  parental controls that are very easy to set up. I really like this feature of from Kindle Fires.
Kindle Fires also seem to more affordable than some other tablet choices. With the Kids edition of the Kindle Fire they have a replacement guarantee that is great. If your child breaks the Kindle they will replace it.

Nabi:
Nabi tablets are really kid centered. They run on Android and offer everything most any other tablet has to offer. We own the Nabi jr and my 5 year old loves it.  They have a 24 inch tablet called the Nabi BigTab that my family one day wants to own. One day.

Not matter what device you use I am glad we are able to access so many educational resources at the touch of our fingers.
What is your favorite computer or tablet to use in your homeschool or home?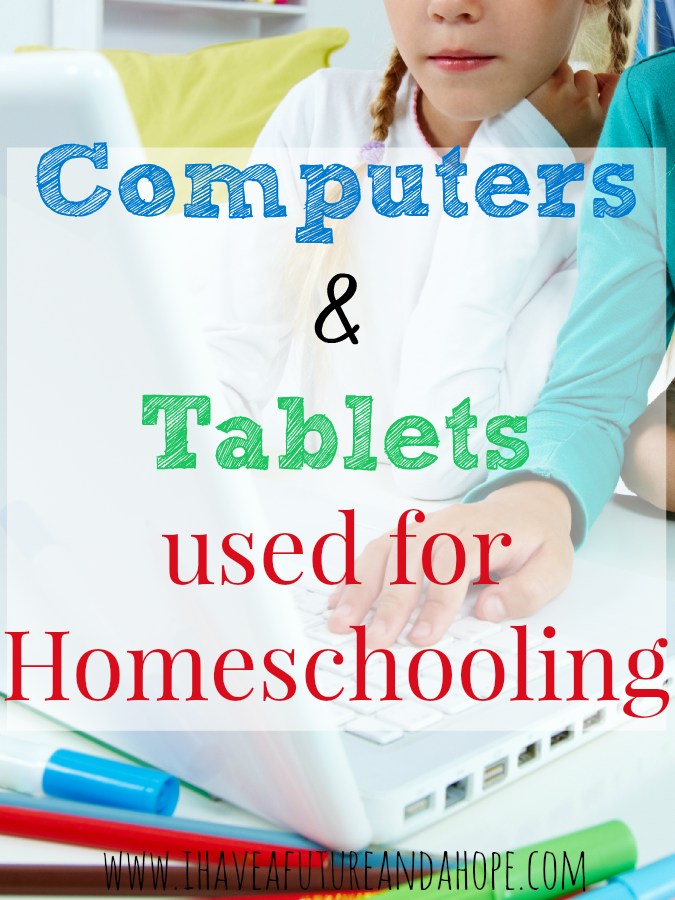 If you enjoyed reading this post you won't want to miss the next post in this series 31 Days of Homeschool Supplies sign up for my newsletter below. Each new post will be delivered to your inbox so you wont miss a post.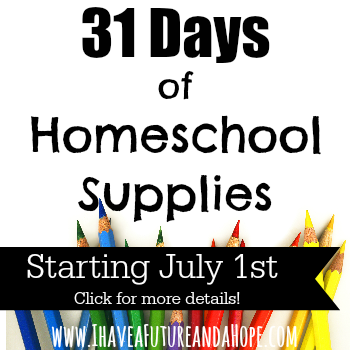 Sign up here!
You can also find more 31 Days of Homeschool Tips for Moms here. Every topic you can imagine for homeschooling is covered.