Phonics and reading are an essential part of a child's education. I have always used Horizons curriculum from Alpha Omega Publications  for our phonics and reading while homeschooling, so when I was asked to review Horizons 1st Grade Phonics & Reading Set I gladly accepted. I have found this curriculum to be the perfect fit for homeschooling my first grader.
What I Received:
I received the Horizons 1st Grade Phonics & Reading Set from Alpha Omega Publications. This set includes: The full teachers guide with answer keys, lesson objectives, teaching tips, and activity ideas. You also receive full color student workbooks, and colorfully illustrated readers.
This is a full all-inclusive set of curriculum that teaches the foundations of phonics focusing on one foundation at a time and reviews previous lessons for mastery of content . The colorful worksheets and readers are so much fun to go through and read together with your student.
The readers correspond with each phonics lesson. There are 180 lessons in the workbooks and reader stories for the student to complete, this really makes it easy to plan, just do a lesson for each school day. No guess work. The set comes with a full teachers manual that walks you through each lesson and gives ideas for supplementation if you feel there needs any.
The lessons build on each other, and handwriting is incorporated within the lessons. If your looking for an easy to teach and easy to plan phonics and reading curriculum for your first grader the Horizons 1st Grade Phonics & Reading Set would be a great choice.
You can preview sample pages of this curriculum here.

What We Thought:
I have tried a few other phonics and reading curriculum's and I have to say I hands down prefer the Horizons 1st Grade Phonics & Reading Set. This set makes it so easy for me as the teacher to plan and make sure that my daughter is learning the concepts in a way that is fun and not boring. She knows that when she is done with her set of worksheets she is done for the day,  she loves knowing that.
The readers are fun and not repetitive like other curriculum. There is a new story that builds on each new concept learned.  The stories are fun and made to be challenging, but facilitated by the parent.
My daughter has used Horizons K Phonics and Reading and she is able to sound out most words just by learning the phonetic sounds she has learned. The  Horizons 1st Grade Phonics & Reading Set was the natural choice for us to move to next. I was impressed with her ability to learn from this curriculum to sound out words that were not sight words.
By the end of this curriculum your student will be writing poems, friendly letters, word lists and more. They will also learn about antonyms and synonyms and different types of  writing.  They will also be reading poems, and short stories.
I highly recommend the  Horizons 1st Grade Phonics & Reading Set for any first grader, if you are looking for an easy to teach, plan, and understand curriculum this would be a great pick.
Facebook: https://www.facebook.com/aophomeschooling
Google Plus: https://plus.google.com/+Aophomeschooling/posts
Twitter: https://twitter.com/homeschoolers/
Pinterest: https://www.pinterest.com/aophomeschool/
Instagram: https://instagram.com/aophomeschooling/


Receive our complementary e-book "Saving For A Family Vacation"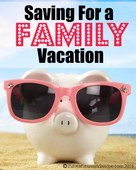 Subscribe to get our latest content by email.