Math can be a subject of contempt in my home. If there is a method of teaching math that will make it fun and exciting I will try it.
I was given Redbird Mathematics: Advanced Edition Grades K-7th by GiftedandTalented.com to try free for 3 months in exchange for my 100% honest opinion. I have been compensated for my time and this review. I was not required to post a positive review.
Read more below about our experience with Redbird Mathematics: Advanced Edition Grades K-7th by GiftedandTalented.com and how you can enter a giveaway for 3 free months:
Redbird Math - Online Elementary Mathematics:
Redbird Math is different from any other math program we have used in our home. It is an advanced math program, we used the 1st grade level. This math program make your your child think outside of the box.
To start the program your child will take a placement assessment test. This was a bit challenging at first for my daughter because she likes to get everything right. I had to explain to her that it was okay to not know some of the answers, that this is how the program will know where to place her.
If you have a child who gets discouraged with getting wrong answers you may not want to let them know that it is an assessment.
I really like the fact that the program placed my daughter exactly where she needed to start so we weren't learning concepts that she had mastered already.
After the initial assessment we continued to her dashboard and started her lessons where the program placed her. I will say there is a learning curve to the program, and it can be challenging for some students. I sat beside her though for a few lessons and this took care of the problem.
We found this program to be great for visual learners. The ability to have interactive manipulatives to help solve problems was a great feature of this program. To visually see the problem being solved and thought through was amazing. The manipulative's in this course where outstanding and presented in multiple ways.
If your child is an independent learner but needs a little help reading the problems the program has a read aloud option, as well as reading aloud the solutions.
The self-paced program is great for students to work at the skills they need and in the time they need so do they do not feel pressured. If your child stops midway through a lesson they can continue right where they left off the next time they log in.
The games were my daughter's favorite. She was excited to use her new learned skills and play the games that reinforced those skills.
The STEM approach to learning with Redbird math made this mom (me) happy. I know that learning skills in different ways and applying them in real life is one of the best ways to learn. Integrating science with math just makes sense.
Your child does not have to be considered gifted in math to use this program. This program will change the way your child solves math equations in a new way they haven't been taught before.
Some key facts about Redbird math:
Stem approach to learning
Interactive Manipulatives
Fun Games
Starts at child's level
Audible Reading
Self-Paced
From Redbird Math:
Our goal is to help students of all abilities become advanced learners. We believe the term gifted should be the destination and not a labeled starting point. Our courses, originally developed through Stanford University's Education Program for Gifted Youth, have proven to increase learning, acceleration, and academic confidence for students of all abilities.
While this program was a bit challenging I was impressed with how well my daughter adapted to the program quickly. It was not all roses when we first started the program, but we have stuck with it and she really enjoys it now.

Ten winners will receive 3-month subscription to GiftedandTalented.com's K7 Redbird Mathematics: Advanced Edition, $60 value
Giveaway ends Jan. 28, 2016.
This is open to anyone in world since it's an online product.
Visit Redbird Math:
Receive our complementary e-book "Saving For A Family Vacation"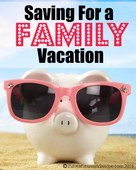 Subscribe to get our latest content by email.