This post brought to you by Gro-ables Project. The content and opinions expressed below are that of I have a Future and a Hope.
Every year we are so excited for the weather to break and finally start warming up. This is about the time we start thinking about our garden. Grandpa lives next door and gardens every year. This year my children wanted to have a garden of their own. When I found out about the Gro-ables Project we couldn't wait to get started. Read more to see how your kids can grow a garden like we are this year! We are always looking for non-GMO seeds for our garden, this is important to the Gro-ables Project too. We want to plant the very best, as I am sure you do too. The Gro-ables are an all-in-one garden solution. These are so easy that my children planted all of these by themselves. Everything you need to grow your fruit, vegetables, and herbs are all found in the Gro-ables seed pod. You don't have to add anything else but potting mix and water. Each of the pods are guaranteed to grow!
Your Kids can Grow a Garden with Gro-ables:
We will take you through each step so you will know how to start your own garden this year with your Gro-ables.
Each individual kit will come with 30 Gro-able pods in one variety. You can choose a variety from a list of 4-6 types. So have fun choosing your pods!

Find a great place where you want to plant your Gro-ables pod.
Figure out where you want to plant your Gro-ables and place them. You can also use containers to plant your pods.
Dig a small hole, just enough for your pod to sit in.
Push your Gro-able into the ground or container.
Cover the area around the pod with potting mix. Do not cover the top of the pod. The pods are biodegradable.
Mark your pods.
Water.
Here is a quick video showing how easy and fun the Gro-ables are: I thought this would be a great time to teach my children about the plant life cycle. We will be watching the progression of our plants growing in their garden this summer. I created this free printable so the kids could watch the different stages that their pods would be growing in. What a fun way to keep track of your plants life stages. Your child can label each stage as it happens and then color it in.
This is an immediate download!
Plant Life Cycle Stages:
Germination
Sprout
Seedling
Flowering Plant
Pollination
This would be great if you are a homeschooler and are learning about the plant life cycle. Use the Gro-ables as part of a science experiment and learning experience. The rewarding part of a garden is enjoying your fruit, vegetables, or herbs when they are ready to be picked. Maybe creating a new recipe or adding fresh produce to your favorite one. Have fun while learning and getting outside with y our children. Do you have any tips about growing plants or starting a garden with children? We would love to hear about them in the comments below.
Grab this free e-book!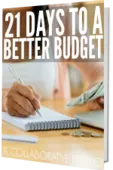 You will receive weekly updates, freebies, and more!