Hello fellow homeschoolers! Today is another fun Homeschool Days Hop and we are bringing Rainy Day Fun / Boredom Busters to this hop.  Why not learn about the water cycle while it is raining? That would be the perfect time to break out this free printable and learn all about it.
To download this free printable scroll on down.
The Water Cycle
Evaporation- to change from a liquid or solid state into vapor
Condensation- water that collects as droplets on a cold surface when humid air is in contact with it.
Precipitation- rain, snow, sleet, or hail that falls to the ground.
Collection- Water falls back to the earth and collects in the soil, oceans, or other bodies of water.
So the next time it rains grab some crayons, print this color sheet below, and learn about the water cycle by watching this cute little video from Have Fun Teaching!


Loading InLinkz ...
Grab this free e-book!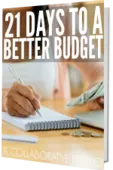 You will receive weekly updates, freebies, and more!