Imagine your daughter dancing around your living room in her princess dress, or your son dancing in circles listening to Bach and imagining they are at a dance, or doing a fun science experiment after learning about oxidation and the copper on the church at St. Michael's. This is all from one curriculum :  Music Appreciation for the Elementary Grades by Zeezok .
There are many ways you may choose to teach music appreciation in your homeschool.  What if I told you there was an easy, fun, and hands-on way to teach this subject?
Read below to learn how you can enter for a chance to one complete kit of your own!
I received the product for free. I was
compensated for my time
.
All opinions are honest, and I was not required to post a positive review.
Honestly many of us homeschool moms really don't know much about music appreciation, but we are very interested to learn and teach this to our children. Music Appreciation for the Elementary Grades by Zeezok  is a wonderful curriculum that the entire family will enjoy learning from for many years.

Music Appreciation for the Elementary Grades by Zeezok
What we received:
Books about the composers: Bach, Handel, Haydn, Mozart, Ludwig, Paganini, and Franz Schubert
Workbook full of activities and lesson plans
CD with the composers music to correspond with readings from the books
Lapbook CD to print pieces for your lapbook
This curriculum is a very well-rounded curriculum and teaches: geography lessons, history lessons, recipes, instrument studies, music vocabulary, hand writing, musical facts of the Classical period, timelines, character trait studies, and so much more.
One of our favorite activities in this curriculum were the recipes, and the experiments. The excitement when your child learns they can cook something that Bach would have eaten years ago is priceless. My daughters imagination just swirled while we read the book for Bach.
The books are so well written that it will keep the attention of your children while taking them on an adventure to another time period. The pictures throughout the books gives an idea of what the time period may have looked like. This curriculum will help your child to experience the sights, sounds, smells, and time periods the composers lived in.
The curriculum will give you a weekly lesson outline, but  we stretched the lessons into two weeks. This curriculum is designed to be a one year program, but some families do it over two years because there is so much information and activities to do.
I appreciate Zeezok for writing such a wonderful curriculum that is fun and hands-on.
You can purchase  Music Appreciation for the Elementary Grades by Zeezok  for a special discount now.
►► You will receive a 10% discount on the Music Appreciation for the Elementary Grades program from March 7 - 25, 2016 with coupon code:

ihomeschool16

 
Follow Zeezok to stay update on all of their wonderful products:
Zeezok is giving away one complete kit as well!
If a customer purchases the set during the giveaway, and subsequently wins it, they will receive a refund of the purchase price. Winner must have USA mailing address.
Grab this free e-book!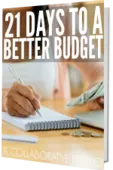 You will receive weekly updates, freebies, and more!