If you have a child that wears glasses you are going to want to read this post today! No this is not a sponsored post. I know that's what you were thinking, right? I am just a mom of a child that wears glasses and I have paid my dues in paying for broken, or lost glasses. When we discovered Miraflex glasses the last time we went to the eye doctor we were thrilled.
Do you struggle with broken arms? Lens falling out? Losing them under a locker in the garage, or furniture that you never move (true story)?  Let's see what else has happened…..baby brothers biting them, melting the frame with a flat iron?
All of the above are true stories for us.
Why we LOVE Miraflex Frames
The solution for these problems has been Miraflex frames. These things are practically indestructible, I mean it. They have no metal parts, BPA, Rubber, and Latex free, and they are hypo-allergenic. They  have a strap that is adjustable so they come off and get lost, plus they adjust for comfort and fit on your child's face. Miraflex have so many different styles to chooses from and colors.They fit babies to tweens. Seriously these are awesome!
Where can you find flexible frames that the arms don't break off of?  Only Miraflex.
I wanted to share about these glasses because as a mom of a child with glasses this can become a huge expense yearly. I paid around $99 for our frames, this didn't include the lenses. Much cheaper than any other frames we have purchased.
So the next time you schedule your child's eye exam ask if they carry Miraflex frames. If not I would find an ophthalmologist that did.
We were also able to purchase a warranty for lost or broken frames……we have never had to use it. Ha!
My daughter has never complained once about her glasses hurting her ears or nose which has been a big problem for her in the past.
Go check them out for yourselves to see what all this goodness is all about!
Grab this free e-book!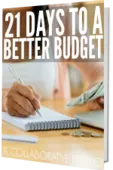 You will receive weekly updates, freebies, and more!