My stomach gets flip floppy just writing the title to this post, but it is a reality many families face everyday. How do you tell your kids that you, your husband, or anyone you love has cancer? It's not easy, I know. My husband was diagnosed with Diffused Large B-cell Lymphoma four years ago and that started a journey that we never thought we would be on, but we were on the ride for our lives.
My husband and I agreed that we didn't want to hide this from our 3 kids at the time. My oldest was in the 4th grade, and our second was in 2nd grade, and we had a one year old, the oldest two knew something was going on because there were a lot of visits to a doctor in a short period of time. My husband and I were crying more than we ever have before, and my parents were over a lot. Children are very observant and smart, they know when something isn't just right. I knew I wanted to tell them soon after we found out, but how? Chemo would start in less than a week, and my husband would loose all of his hair so I knew it needed to be soon.
There is really no perfect time. We didn't sit everyone down at the table for a huge discussion, we didn't have charts up explaining all the details to our kids. No, it was on a snowy day that my kids were home from school. My kids were watching Grandpa cut down a tree out of my sons bedroom window, they looked so peaceful and it was the perfect quiet time to tell them. There was no fighting, no wrestling, they were quiet. I felt in my spirit that God told me that was the time to tell them. I crawled up on the bed with them and started asking questions about what they thought was going on. I wanted to see what they knew by just observing. This was important to me, I wanted to know what they had observed and what their minds were thinking. It helped me to open up the conversation with them on their level.
That few minutes is a time I will never forget. At that time we didn't know if my husband would be here next winter. I used simple terms and explained that dad had cancer, and that he was sick. He was going to loose all of his hair, but that it would grow back. I answered ALL of their questions, and yes I cried. They understood the best they could. I told my kids that if they had any questions to feel free to ask them, I believe in telling them the truth in all things, I just used words that comforted them.
  You see, there is no perfect way to tell anyone about this horrible disease. There are no perfect steps, no perfect charts, no perfect places. The only way to tell your children is to pray and listen to the Lord and follow his guiding. My children had a peace in knowing everything that was going on, it opened conversation up for everyone, and it equipped them with knowledge that they needed to understand the situation. They were able to talk to other people about what was going on in there lives. I have attached an email that my daughter at that time wrote to her teacher, it was so sweet I had to share it. It took some of the anxiety from them knowing what was happening.
         —- Subject: my daddy
Dear Mrs.Johnson,Sorry I am texting you its about my dad well I know why i got signed out its my dad at 5:00 he has to get at the hospital if you are wondering who is texting you its Alexa in your class so about my dad the reasoing i got signed out is that my mom has three kids well not me i think i am youth so she can't get ready when she is by her self so don't say i have soidies so my mom now at the hospital with my dad he has to wear mask so i was just giving you an auputdate about my dad so my grandpa is here and i call him turcky lurcky or t.l. so text me later.
p.s. did you see his head. ——
I cherish this email she sent.
I am sharing our story with you because I know what it is like to be in that horrible place and no one knows what you're going through. It is not something that you just know how to deal with, it is something you have to pray and feel through. I am hoping to encourage you if you are on this journey, hang in there, pray a ton, and trust in the LORD. You will have better days! Find a support group or a support person through your church that you can talk to, cry to, and pray with. I didn't reach out to my friends like I should of because I thought I had to be strong and not break down, but I was wrong, I really could of used someone who understood my journey as a wife and mother at that time. I know if your reading this most likely you have been on, or you are on this journey, please leave a comment so I can pray for you, and the others that read this can as well.
My husband is currently in remission. It has been four years since his diagnosis. A lot of life has happened in four years since and we thank God for every single day. You can read more about our journey here.
There are many organizations that are there to help, please reach out those people so they can help you financially, spiritually, and emotionally.  The LLS.org is a wonderful organization that helped us through this hard time. Please consider making a donation to this great cause.
Grab this free e-book!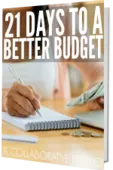 You will receive weekly updates, freebies, and more!