If you are searching for wholesome movies for your children to watch, this review is for you. I first heard of a dove named Iesodo on the radio one evening and I was intrigued when I heard the commercial for the movies. The voices I heard where fun, and it sounded like something my children would enjoy watching. I forgot about the Iesodo movies until Family Christian gave me the opportunity to review "Iesodo: Forgiveness". My family is now forever Iesodo fans!
This post may contains affiliate links, which means I receive a small commission if you make a purchase using these links. Please see my disclosure page for full details.
The day the movie arrived in our mailbox we popped the DVD in and turned on the T.V. I popped some popcorn, made drinks and we sat down to watch Iesodo.  The music started and instantly grabbed our attention.  I made the remark to my 13-year-old that the animation was awesome, it was beautiful and very well done. I would compare the animation to some of the top animated movies today. The colors instantly caught your attention.
The movie was about forgiveness and told the story of a Vulture named Devon that was known to be a very bad bird, and the other birds were scared of him. No one wanted to go into the forest where he lived, he had an evil reputation that he couldn't seem to get rid of.
Maggie is another bird in this story, she and Iesodo venture into the forest together to help Devon the Vulture turn from his evil ways, but first Maggie had to find confidence in herself. You see Maggie questioned herself and how good of a bird she was, she doubted herself and had self-confidence struggles. One day Iesodo ( a very wise dove ) met up with Maggie and talked with her about her struggles, he  helped her to see herself for who she was, a very special bird with a purpose.
Iesodo brought Maggie to meet with Devon and help him turn from his evil ways, she was a witness to him and how people change. Iesodo and Maggie were able to help Devon, he wanted forgiveness from all of his ways that were wrong, and wanted to start a new life doing right.  The ending was great, and everyone celebrated the new Devon.
My children loved this story of forgiveness and redemption. My 5-year-old, 11-year-old, and 13-year-old enjoyed this movie so much that I would catch them turning it on and watching it several times throughout the week.  If you are looking for wholesome television with morals I highly recommend the Iesodo movies. My children gave it the thumbs up and are asking to watch all of them. I interviewed my children below about their favorite parts of the movie:
You can purchase Iesodo Forgiveness from Family Christian and enjoy wholesome family television together, I will be adding more Iesodo movies to our collection.
I was given this movie from Family Christian to review and give my honest opinion. It was a thumbs up from our family!
a Rafflecopter giveaway
Grab this free e-book!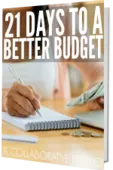 You will receive weekly updates, freebies, and more!