Dry erase boards have taken the place of chalk boards, and thank goodness they did!  You can find a Dry erase board in almost any home today. They are great for making your family calendar, menu planning, and homeschooling.
I really believe a great Dry erase board is essential to any homeschool.
They can come in an array of sizes and be hung in any room. Sometimes homeschoolers use mini versions the size of clipboards as well.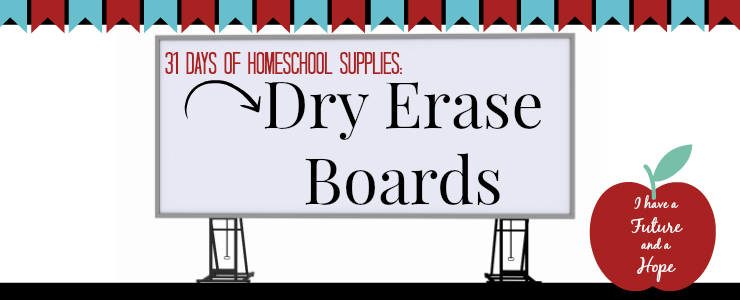 This post may contains affiliate links, which means I receive a small commission if you make a purchase using these links. Please see my disclosure page for full details.
Today I am sharing with you the Dry erase board I personally use, but I am also going to share others that may be a great fit for you as well.
I bought my dry erase board on sale for around $119. My Dry erase board is 5 x 4 and hung in our school room. I knew I wanted one big enough that I could write all of our weekly words on, and hang special papers on so it had to be magnetic.
The dry erase board being magnetic is a must have. I hang magnet clips, dry erase markers, erasers, and lesson manipulative's  on the board. The board makes it easy to glance at the references we need to see often without having to search for what we need to visually see.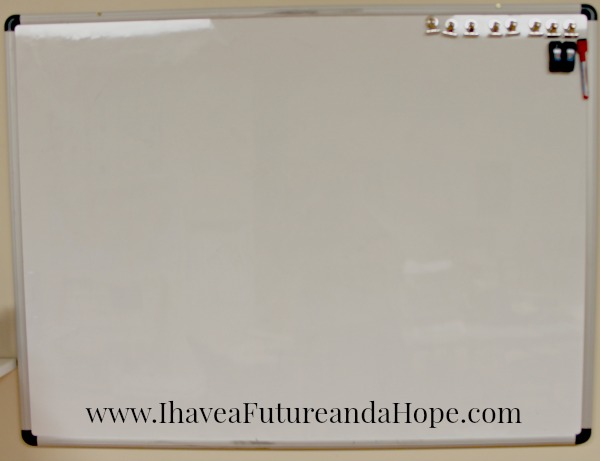 To hang this board we screwed directly through the top of the dry erase board trim into the studs on the wall. I felt this would be more sturdy and I wouldn't have to worry about it falling while we use it.  It does come with supplies to hang the board, but we decided to hang the board this way because it is somewhat heavy.
If you don't need a board this big I suggest getting one that is at least a 2 x 3 in size and magnetic. I am listing some options for dry erase boards below:
Magnetic Dry Erase Boards

:

My children love to draw and write the letters we are learning on the dry erase board as well, they love the board, so have fun and enjoy learning together!
If you enjoyed reading this post you won't want to miss the next post in this series 31 Days of Homeschool Supplies sign up for my newsletter below. Each new post will be delivered to your inbox so you wont miss a post.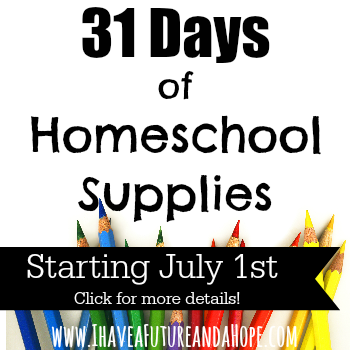 Sign up here!
You can also find more 31 Days of Homeschool Tips for Moms here. Every topic you can imagine for homeschooling is covered.