In previous posts we have talked about mistakes new bloggers make and platforms. So today we will talk about choosing a theme for your blog. Are you wondering if a blog theme is really important? Today I am going explain why a theme can make or break your blog.
This post may contain affiliate links. Please read my disclosure page for more information.
When you go into a store and it is disheveled and not organized do you get anxiety? I do. Do you want to run out of the store and never look back?  Do you like to window shop and look at all the pretty things on display?  What if those windows had clothing and items that didn't match, or they were outdated styles?
Our blogs are like stores. What kind of first impression are we giving to our readers? Does your site have visually pleasing colors and pictures that make your readers stay and click? If our blogs are unorganized and not categorized we will lose readers, it is like a disheveled store or a bad window display.
One major tool you have making your site visually appealing is choosing the right theme.  It doesn't matter what platform you use, you can always beautify your blog.  Today I am going to talk specifically about WordPress themes because that is what I know.
Choosing your Blog Theme
 Genesis Framework: Genesis can be used alone or customized with child themes. More on child themes in a minute. StudioPress is the company that is the genius behind Genesis. The Genesis framework allows you to customize your blog with various widgets and plug-ins (plug-ins are addressed in next weeks post). This is one of the most popular themes there are for WordPress. In order to use a child theme for Genesis you first must install the Genesis Framework.
Genesis Child Themes: This is where things get fun! There are so many places to find beautiful child themes. Child themes are themes you use in conjunction with the Genesis Framework. You would first need to install Genesis, and then install your child theme.  Here are some of my favorite places to get child themes.
Restored 316: I currently use the Darling Theme for this blog. I love everything that Restored 316 offers. There are full tutorials for customizing your theme, not all child theme sellers are so generous. The great choices for blogs and e-commerce themes are a reason this is my first place to look for child themes. Go check out all of her beautiful, and well thought out themes.
Pretty Darn Cute: Pretty Darn Cute offers fun and pretty child themes. She is always adding new themes that are very eye pleasing, user-friendly, and colorful. You won't be disappointed.
StudioPress: StudioPress offers their own child themes that will compliment the Genesis Framework. I find that these are more masculine, so if that is what you are looking for this is a great place to start.
ShayBocks.com: Shay Bocks has one of the best themes ever sold for WordPress. I have used the Foodie Pro Theme and Brunch theme from her. I really loved these themes, and her tutorials were great. If you looking for a very clean and minimal theme these will be for you!
Elegant Themes: Elegant themes are a membership site that offers a ton of themes for a yearly subscription. You can use any theme they offer, and they have their own framework and customizer.  They do not use Genesis, so you would not need to purchase any other themes once you are a member. I really like the choices they have, and the ease of getting a pretty theme at a great price.
Etsy: Etsy offers themes from individuals that sell them in their personal stores. I would just make sure you know exactly what you are purchasing, and you ask all questions before purchase. There are some very pretty affordable themes on Etsy.
There are many other sites that offer WordPress themes, but the above are theme creators that I am personally familiar with and would recommend.  I suggest that you write down your must-haves for a theme and search for the right one.
Next week I will talk about plug-ins, so be sure to check back next week or sign up below to receive updates to this series in your inbox. To find previous posts in this series you can find them here.
Check with your theme provider to see how to install these themes, it is very easy I assure you. Have fun on your theme search!
May your blogs be pretty and fun!
Receive our complementary e-book "Saving For A Family Vacation"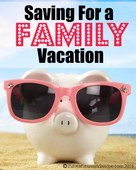 Subscribe to get our latest content by email.