The minute this box arrived in the mail my kids were jumping up and down. We had been waiting for this box with our AtmosFlare 3D Pen in it.  We have watched videos of this pen in action and couldn't wait to try it ourselves. Read and see what we made with this pen below, plus enter for your chance to win an Atmosflare 3D pen of your own!
I received the product for free. I was
 compensated for my time
. All opinions are honest, and you were not required to post a positive review.
My daughter is very interested in the Arts so when we first heard about this unique 3D pen we were very excited.  You may have never heard of a pen that can draw 3D objects, we hadn't either. We wondered how this pen would work and what we could make. Art is important to us and our homeschool curriculum. We thought this would be a perfect addition to learning different techniques for creating art.
What the Atmosflare 3D Pen is:
The Atmosflare 3D website states:
AtmosFlare 3D is forever changing the way the world creates art. With the AtmosFlare 3D Drawing Pen you can create amazing 3D works of art, by drawing and sculpting in mid-air!
With this pen we were able to create art without boundaries. I do recommend watching the videos so you will know exactly how to use your pen. The pen was not hard to use and we loved it. All of my children were gathered around watching the pen in action.
What was in the box:
3D Pen
Two ink cartridges (blue and red)
Tips
Cap to unclog the pen
Booklet
We found putting together the pen was very easy. Everything you need is right in the box, though you may want to order extra ink if you plan on making a larger project. To cure the ink you will need to turn the LED light on while you are drawing.
What we made with the Atmosflare 3D pen:
It was hard trying to figure out what to make with the 3D pen at first, plus there is a slight learning curve. We chose to make glasses because that was a popular subject in my home that day. So we popped the red ink in and my daughter started to be creative.
Creativity
This pen challenged my daughter to think outside the box about how she was going to create a 3D object. In art we usually are drawing 2D objects, so when she had the ability to draw in mid-air and dimensional she had to sit back and think about it from time to time.  I love that it challenged her and her creative abilities. She loved this pen and wanted to make more, unfortunately we needed to order more ink.
In conclusion we loved this pen. There were a few things I know to do differently the next time we use the Atmosflare 3D pen.
Here are a few suggestions to help.
Make your art on a surface that you don't  mind maybe getting sticky or stained. I suggest cardboard or construction paper.
Make a base with the ink before curing it with the light for more stability. ( We learned that after we used all of our ink)
If your ink tube gets clogged stop and use the tip to unclog it.
Be sure you put your ink up where littles can't get it. (My little one wanted to try to create on her own and kind-of got ink everywhere)
Order extra ink
Follow Atmosflare:
Facebook / Twitter / Pinterest / Instagram
Atmosflare is going to give a pen to 30 winners!! You can try to win an Atmosflare 3D Pen by entering the two giveaways below, or  pens are sold at Toys "R" Us and Best Buy as well as at www.atmosflare3d.com.
Enter the Instagram challenge below for a chance to win too!
AtmosFlare Instagram Challenge

Receive our complementary e-book "Saving For A Family Vacation"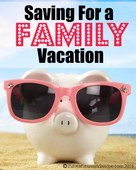 Subscribe to get our latest content by email.