Have you ever wondered if there could be devotions, music, and sermons personalized just for YOU all in one spot? I love all the bible apps on my phone and iPad, but I wish I didn't have to have 3 different apps on my devices for all of my favorite things. Family Christian Stores iDisciple is an app for your smart phone, and iPad, it has everything you want all in one spot.
This post contains affiliate links, I  received a free 1 year membership from Family Christian Stores for iDisciple to review for my honest opinion of their product. Please see my disclosure policy for more information
iDisciple has a  dashboard that  you completely personalize for the content that you want to see daily. The devotions are from some of the best resources we know of today, for example: Dr. James Dobson with Family Talk, Lysa TerKeurst with Proverbs 31 Ministries, Focus on the Family, KIDZ BIBLE, Liz Curtis Higgs, and so many more.
I can't begin to explain what a blessing iDisciple has been to me and my family.  I love that I don't have to "search" for a devotion that will speak to me when I need it, there is always one on iDisciple that  is perfect. You know those days where you just can't seem to keep it together, or you feel like going in closet and hiding from everyone, or your kids are going crazy and you need peace? I know those all to well, today has been one of those days for me. My kiddos are wanting to argue, be mouthy, and just disrespectful. I ran in my room locked the door and pulled up my iDisciple app up on my phone for some Godly wisdom. One of the devotions on my daily feed was named "self-control" by Proverbs 31 Ministries, lets just say that was exactly what I needed to hear. They also offer Top Sermons from pastors. Charles Stanley, Andy Stanley, Dr. Tony Evans, and so many more.
The music on this app is stellar! Our local christian radio stations seem to only play a certain genre of music for a specific audience. My children tell me they are "not that audience".  iDisciple offers 11 different music stations as of now with little to no interruption. The favorite in our home is the  Hip-Hop station. I can put this station on and not worry about what my children are listening to. I can breath easier knowing they are listening to the music they love and it has a message of hope. I prefer the Praise and Worship. The stations they currently have are: Today's Worship, Pop, Gospel, Southern Gospel, Hip-Hop, Rock, Electronic Dance Music, Spanish Worship, Millennium, Classic Trax Oldies, Christmas, and Victory Radio.  If you love talk radio they have stations for those as well.
As a bonus starting December 5th with every purchase of a iDisciple membership from Family Christian,  Faith Comes by Hearing will gift  Military Service Members with a subscription to iDisciple and a Military BibleStick. The Bible stick is military approved bible on audio and can be worn while in uniform.  It is discreet as well.  Thousands of soldiers have asked for this and are on a waiting list.  You can help by buying a membership to iDisciple.  This is so important and exciting for these soldiers and their families.
  iDisciple would also make a great Christmas gift for anyone on your list!
There is also a giveaway for a $25 appreciation certificate from Family Christian below.  
I will email the winner at the close of the giveaway, They will have 48 hours to respond to that email. If they do not respond within that time period another winner will be drawn.
Grab this free e-book!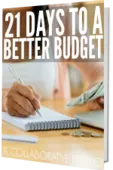 You will receive weekly updates, freebies, and more!