Are you in a small space where organization is important in your homeschooling area? We have homeschool in various areas of our home, and we have always liked the kitchen table best. When we were in the kitchen we needed something to hold our computer paper, folders, finished school work, craft supplies and more. That is where the perfect cart is a must-have in your homeschool room. Carts hold everything.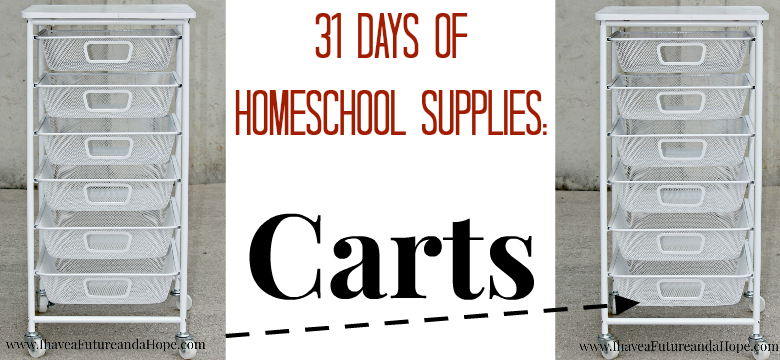 This post may contains affiliate links, which means I receive a small commission if you make a purchase using these links. Please see my disclosure page for full details.
I kept my eyes on the look out at yard sales and stores for a perfect cart that would hold all of these supplies, but yet roll away when we weren't using it. Rollers were key to the perfect roll-about, I had to be able to put the cart in another room when we weren't using it.
When I went to Michaels to buy our desk organizer I strolled over and looked at their organization carts too. They had the perfect cart, and it was 40% off, I paid about $20 for the Recollections 6 Drawer Metal Cart. Always check for Michaels coupons and you can snag this cart for a great deal too.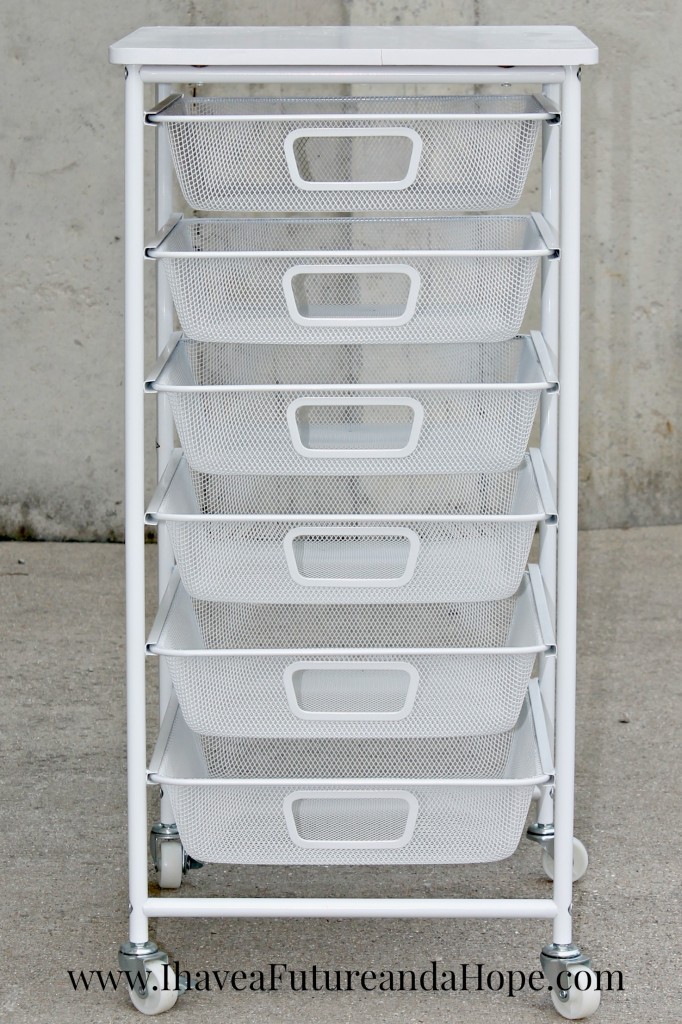 This cart is very well made and is metal. The top is a perfect place to set a printer on if you are limited on counter space, or a microscope. The height is the perfect for  kids to look into a microscope without stretching their neck.
We have put this cart in our new school room and it is perfect. I will going back and buying more, one for each child to use as a workbox for upcoming and completed work.
If you enjoyed reading this post you won't want to miss the next post in this series 31 Days of Homeschool Supplies sign up for my newsletter below. Each new post will be delivered to your inbox so you wont miss a post.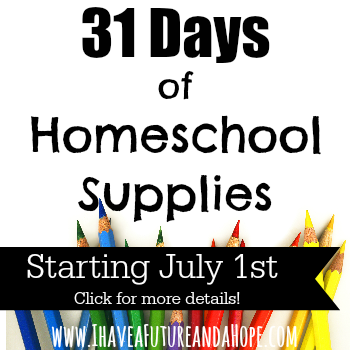 Sign up here!
You can also find more 31 Days of Homeschool Tips for Moms here. Every topic you can imagine for homeschooling is covered.