Have you dreamed about traveling around the world, or studied a far land and wondered where it was? My children love to imagine places they have never been. One way we imagine traveling to our favorite places is by looking them up on maps. Maps are also a great resource for your homeschool that will be used frequently.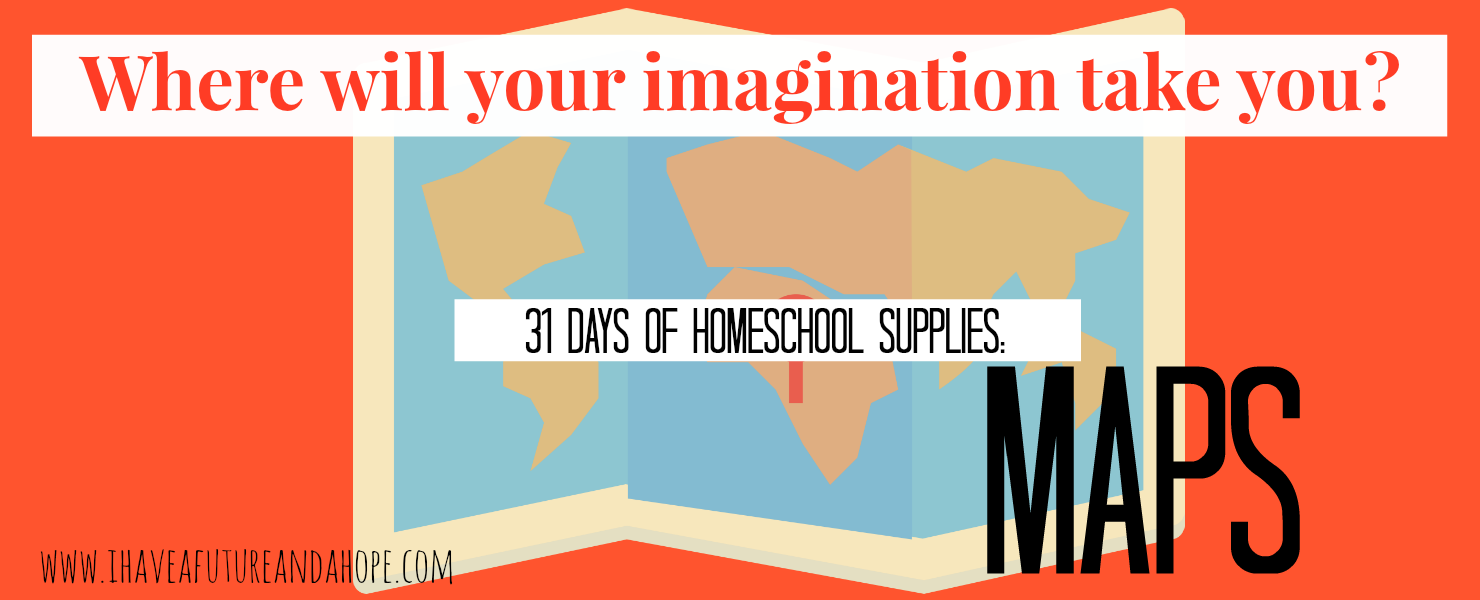 I went to my local Parent Teacher Store and found the two maps that are hanging in our school room.  Laminated maps were exactly what I was looking for. I wanted maps that were sturdy, and could be written on with dry erase markers. Laminated maps are great because they resist rips, and creases.
This post may contains affiliate links, which means I receive a small commission if you make a purchase using these links. Please see my disclosure page for full details.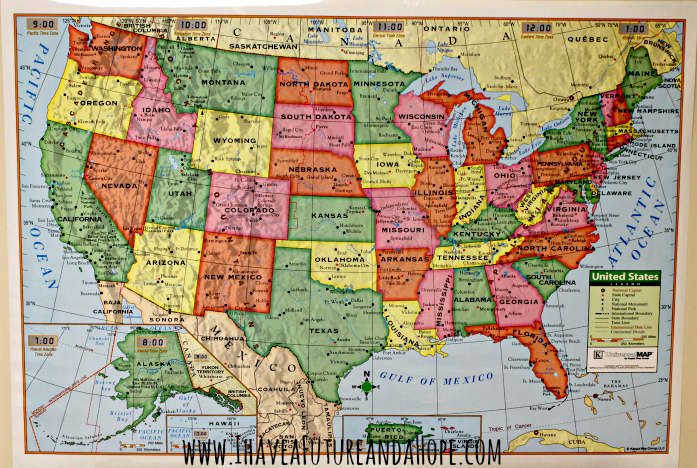 Hang the maps at your children's eye level so they can study the maps and  complete their school work, or imagine trips far away.
Two maps that you will need for your homeschool are a World map, and a United States of America map. (If your in the states) These two maps help my smaller school kids to understand how the world is connected, and it creates a picture for them to understand. They love to see where they live and what states are connected to them as well as their cities. Maps are so much fun!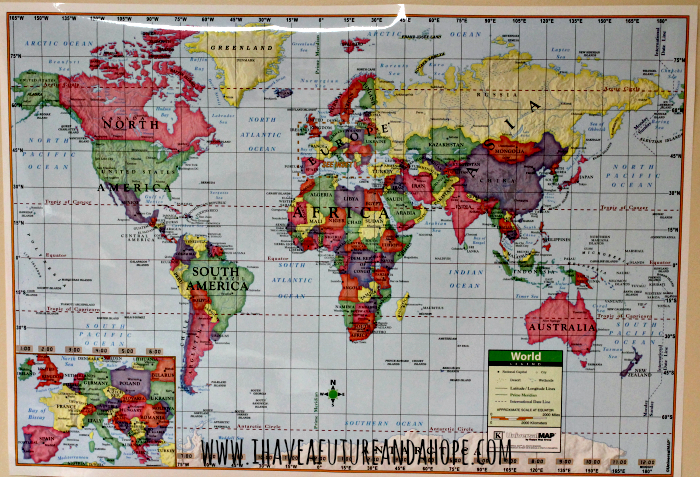 Do you have a favorite map that you use in your homeschool?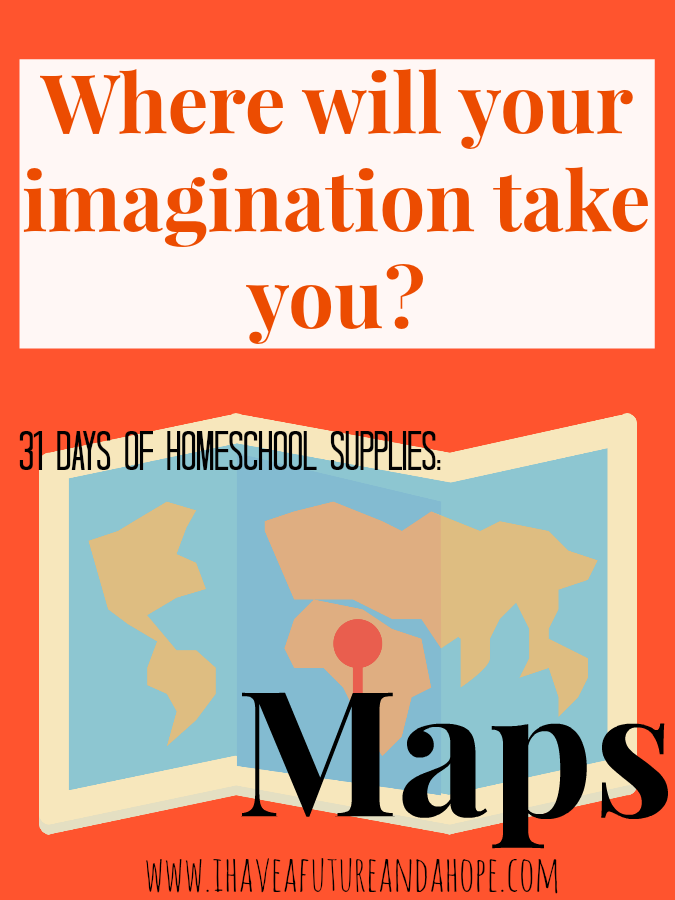 If you enjoyed reading this post you won't want to miss the next post in this series 31 Days of Homeschool Supplies sign up for my newsletter below. Each new post will be delivered to your inbox so you wont miss a post.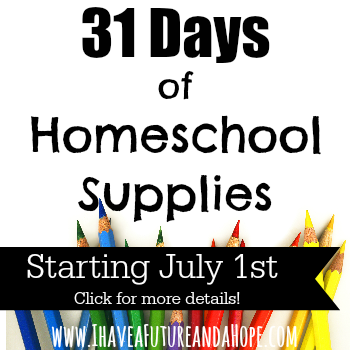 Sign up here!
You can also find more 31 Days of Homeschool Tips for Moms here. Every topic you can imagine for homeschooling is covered.