How and Why to Include Grandparents in Homeschooling.  Do your parents or in laws support your homeschool decision? Whether they do or not they can be an invaluable part of your child's learning journey and has far reaching benefits for everyone involved even if they are not local.
If the grandparents are supportive of your homeschool venture then you probably have already experienced their help and encouragement in your schooling and no doubt it has been a blessing.
There are many ways you can include them even more and you, the children, and they will benefit greatly from it. Make it a whole family affair to enrich everyone's experiences.
If your parents or in laws are not supportive of your homeschooling it can be frustrating and leave you feeling a bit beat down. One way to combat that is by getting them involved even though your instinct may be to shut them out.
Invite them to help with a project, ask them to teach your child a skill that they excel in-fixing cars, knitting, gardening, maybe your father in law loves math, whatever it is give them a role in your child's education.
So why does it matter if you include supportive or unsupportive grandparents in your homeschool?
Encourage the bond between them.
Helps to reassure them that the children are learning.
Kids learn a variety of skills.
Grandparents offer a new perspective
Here are some ways you can include grandparents in homeschooling
Invite them on a fieldtrip.
Let them lead a lesson.
Include them in on projects.
Give them a task.
Bring them along to a homeschool convention.
Allow them to oversee a special project
Have your child send letters and ask them to send some in return.
Setup a private Facebook page where you can share pictures and posts detailing accomplishments, if the children are old enough they can also chronicle their homeschool progress.
Offer to open our home for the day while you school so they can see what you do.
Give them papers to look over for grading and corrections.
Let them lead Bible study and prayer.
Are you a grandparent looking to find ways to help and encourage in your grandchildrens schooling?
Be sure that your offer is coming from a place of encouragement not judgement.
Let the parents know that you think they are doing a great job but you would love to be involved.
Offer to assist or take the lead somewhere, check out the suggestions above.
You can also help by taking the kids and letting mom have a break, we hate to ask but while homeschooling is  incredibly rewarding it is also hard- we could use an hour to ourselves now and then!
Help financially- homeschooling can be expensive too. Help take off some of the burden by paying for memberships to museums or zoos, pick up books off their Amazon wishlist, ask for suggestions.
Do you have help from grandparents? We do and my kids learn so many life skills from them. They really are important to my children's learning.
Let us know how grandparents have helped you in your homeschool by posting in the comments below!
Grab this free e-book!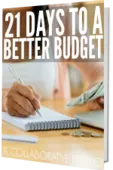 You will receive weekly updates, freebies, and more!