Science has not been a favorite subject for my 8th grader. We have found that some of the curriculum is dry or somewhat over her head. We have tried a few science curriculum's this past year and have not fallen in love with any of them. When we received the Kendall Hunt By Design Science curriculum to review we were ready to try another science text to finish out our year.
At first glance By Design science is very colorful and eye catching. It comes with three parts: the student text, teachers manual, and the student journals.
We liked how the units were broke up into their own journals. Each unit is color coded and everything that is for a particular unit will be the same color.
Each chapter gives a big idea, and an inquiry kick-off which will ask your child to complete certain tasks in the student journal while they are studying that particular unit. We chose not to do those because some of the tasks could be completed easier if you were to use this in a co-op setting.
The journals are very unique because they get your student thinking about their own questions that they would have with about the information they just read about,  and then log it in the journal. The journals include experiments, observations, games, and more.  By Design uses a 5-step instructional model (engage, discover, explain, extend, and assess/reflect).
I do want to point out that this curriculum is from  7th day Adventist. We are christian and did not see much of a differences in the beliefs or how we would talk to our children any differently than what was presented.
How we used By Design Science
Since we didn't use the journal we used the assigned reading for each day. There is a daily chart for you to know  what projects or reading needs to be done for that day. They have lesson planned this out for you.
My daughter would read the material and I would follow up with her using the teachers manual. The teachers manual is set up to  show the students text while having discussion points that follow along. I was able to go and ask her what she learned that day and then we could discuss it.
The teachers manual also digs a little deeper than the student text with science background sections, inquiry extensions and more. You as the teacher can choose to do those or not.
What we liked about By Design Science 
The textbooks were very colorful. They asked questions to get your student thinking about the why and outcome of something. There were faith connections throughout the text. Plus they have review at the end of each chapter so your student can review the material before they test.
We liked how they had color coded units. We chose which one we wanted to do first.
I thought this curriculum would be great for a co-op because of all the group activities and experiments. It was a little harder for just one student to use and get everything out of it.
About Kendall Hunt By Design:
Kendall Hunt also provides faith-based programs in Reading Language Art called (Pathways) and a New Kindergarten program (Stepping Stones). In addition, Kendall Hunt offers Talented and Gifted programs in mathematics (M2 and M3) as well as products developed in collaboration with the CFGE (Center for Gifted Education) College of William and Mary in subject areas such as language arts, social studies, and science.
This may be a fit for your homeschool or co-op. I encourage you to visit ByDesign online and read more about it.
Grab this free e-book!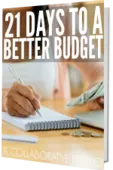 You will receive weekly updates, freebies, and more!