With summer coming up, your kids and teens may already be plotting how they will spend their days, I know mine are. Most of it will likely involve the need for money…luckily, there's lots of time to earn as well as spend during a school vacation! Read on for ten ways that your children can make their own money this summer.
I personally tell my children if there is an elderly person, or someone that they know is having a hard time to offer their services for free. Be a blessing to others. The rewards received far outweigh the monetary gain. They may choose to take donations as well.
10 Ways Kids & Teens can Make Money this Summer
Lawn Service
This venture is perfect for teens and older children. Working together, they can do large yards and earn even more money. Or, they can offer a range of services such as mowing, weed eating, hedge trimming, or garden/flower watering.
Begin advertising their services now, through flyers or phone calls around the neighborhood. If they are really serious, they can even go door to door to advertise!
Trash Pickup
Another easy job for older children and teens, especially those old enough to drive. Trash collecting should only take 1-2 days a week, and then they can enjoy the rest of the week with the money they have earned. Bonus money can come from cleaning their customer's trash cans each week.
Babysitting
Many parents worry about childcare options when summer break rolls around. Responsible children and teens (generally ages 12 and up) can benefit by providing babysitting services to area families. Even children 10-11 years old can become a mother's helper for work at home moms.
I even pay my oldest child to help watch her siblings while I work. She is my own mother's helper, and she enjoys it because she is getting paid.
Car Wash
Keeping the neighborhood cars washed is a perfect way to earn money for kids and teens. Like lawn service, most customers will want their cars washed every 1-2 weeks. This means recurring business and money! Plus, you can offer extras like waxing and vacuuming.
Collecting Recyclables
Some cities have recycling drop-offs that will pay you for your aluminum cans or plastic bottles. If this sounds like your area, get your children interested in earning money while helping the environment. They can supply boxes to neighbors, and earn some cash when they collect the boxes and drop all the recyclables every couple weeks.
Virtual Assistant
If you have an online business, you can hire your child or teen to perform tasks as a VA (virtual assistant). Most of the more mundane duties of a freelancer, web designer, or blogger aren't that difficult…they just take time. Teach your kid how to do these tasks and free up some time of your own!
Extra Chores at Home
If they are going to be home all day during the summer, your kids have plenty of time to do more chores than usual. Give them a few extra tasks, and raise their allowance accordingly. You will enjoy coming home to a clean house, and they will enjoy the extra cash!
Sell Handmade Items
For the crafty kids, making and selling homemade items is a great way to earn cash during the summer. They can do something simple like jewelry, or more elaborate paintings or table centerpieces. These can be sold at a flea market, in your local FB yard sale groups, or on sites like Etsy and eBay.
Pet Care
Animals, especially indoor pets, may need more TLC in the summer when families are busy and it's hot outside. A pet sitting business may work for many kids and teens, especially if they know a lot of people that will be traveling during the summer. Dog washing, brushing, or bathing may also be great services for kids to offer.
Yard Sale
Let your kids go through their old clothing, books, and toys to have a yard sale. If they really want to make some money, pay them to clean out the attic, basement or garage – or just let them keep the profits they make from these rooms. Either way, you get a cleaner house and they get money!
What are some of the ways your children like to make money during the summer? I would love to hear about it in our exclusive Facebook group for I have a Future and a Hope readers.
Grab this free e-book!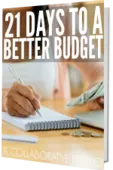 You will receive weekly updates, freebies, and more!